How to Select Keynote Speakers and Entertainers
Choosing from a Menu of Speakers and Entertainers.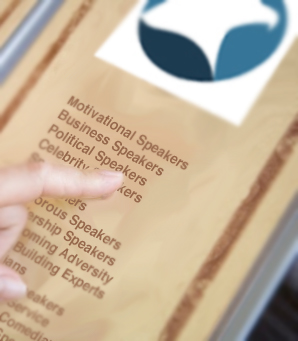 Scroll down for Articles.
Looking through a roster of thousands of motivational speakers, sports stars, celebrity speakers and entertainers can be overwhelming.In addition, with the hundreds of topics and programs to choose from, what's the best solution for your group? Whether you're a first time meeting planner, or a seasoned pro you want to trust that the talent you choose will result in a standing ovation for your audience.
These articles will help navigate your event to success. Here you'll have tips for selecting the best speaker program to the most appropriate keynote speakers and corporate entertainers.
Let our team of program experts simplify your work life with research and proven recommendations. Click here or call us at 1.800.345.5607.
Articles