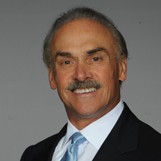 Former Super Bowl winner and inspiring business keynote speaker Rocky Bleier was on hand in Pittsburgh as an honorary captain for the Steelers. Both Rocky and his co-honorary captain, Franco Harris, were front and center as the AFC trophy was presented to Mike Tomlin, Ben Roethlisberger, and the rest of the Pittsburgh Steelers.
Rocky Bleier's story is a gripping tale of courage on both the football fields of America and the battle fields of Vietnam. His presentations always hold audiences in rapt attention. He provides such a motivational message: how ordinary people can become extraordinary achievers.
Rocky Bleier is certainly one of the Eagles Talent team's go-to-speakers. His story is amazing, his presentation delivers, and he always leaves his audience in awe. Rocky is a true champion on and off the field.
If you would like more information on how to book keynote speaker Rocky Bleier for your conference or meeting, or, if you would like to check his availability, click here. For immediate assistance, call 1.800.345.5607.