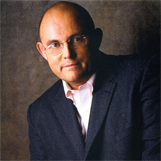 Ronan Tynan
Irish Tenor, Paralympic Champion, and M.D.
Traveling From
Massachusetts
X
Program Descriptions
Hitting the High Notes: Living Life to the Fullest
This is truly an inspirational program - with storytelling, humor and songs about capitalizing on opportunities, overcoming obstacles and making the most out of life. Profiled by ABC's 20/20, People Magazine and PBS Sunday Morning, Physician, Recording Artist and Paralympic athlete Ronan Tynan moves people like few others can. His personal story of triumph and his impassioned singing captivates and inspires audiences nationwide. A natural born storyteller and gifted with humor, Ronan's ability to easily connect with audiences along with his inspiring message about overcoming obstacles and living life to the fullest promotes ways to reach new heights both professionally and personally.
Dr. Ronan Tynan is truly a modern day "Renaissance Man." Faced with numerous challenges throughout his well-documented life, he has persevered with enormous passion and determination. He attributes his success to his faith and the knowledge that the Man Above guides him through every door he opens. Introduced to international audiences as a member of the Irish Tenors, Tynan quickly became known for his unique voice and irresistible appeal.

Following his mother's advice to always follow your dreams, Tynan decided to launch a solo career, and has achieved the fame and adoration that could have existed only in the farthest reaches of his dreams. Though Ronan enjoyed singing as a boy, he did not seriously consider formal voice study until he was 33, when he was well into his residency as a physician. His quick success is a typical development in a life of extraordinary achievement.

Born with lower limb disability that threatened to sideline him throughout his childhood, Tynan was still "as wild as a March hare" when he was a growing boy, riding horses and racing motorcycles. When he was twenty, his legs had to be amputated below the knee after an auto accident caused serious complications. Just weeks after the operation, he was climbing up the steps of his college dorm, and within a year, he was winning gold medals in the Paralympics as a multitalented athlete. Between 1981 and 1984, Tynan amassed eighteen gold medals and fourteen world records of which he still holds nine.

Ronan is one of the most sought after motivational speakers in the U.S., presenting speeches annually for major international corporations and organizations. Ronan also continues to travel all over the world to perform concerts.