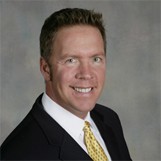 If you were riding on Delta's North American fleet recently, and picked up a Delta Sky Magazine out of the seatback, you may have noticed one of Eagles Talent's favorite speakers, Scott Deming, was featured in an article titled "Road Warrior." If you haven't read it, you can download and view the pdf here.
Eagles Talent also featured Scott Deming in our Exclusive 2011 Business Tips article.
Scott has logged well over 100 events last year with his very popular "Creating the Ultimate Customer Experience" keynote, as well as his Change Management; Leadership Essentials; Teamwork; and Emotional Selling seminars, breakouts and training programs.
We hope you enjoy the article, and please contact Eagles Talent Speakers Bureau if you would like to discuss Scott's availability for an upcoming event.
Call Eagles Talent: 1.800.345.5607
Check Scott Deming Availability by visiting his speaker profile page here.