In acknowledging Breast Cancer Awareness month and Wellness Wednesday, Eagles Talent believes it is important to continue honoring individuals who have battled this disease. Today, we are honoring breast cancer survivor and keynote speaker, Shayla Rivera.
Here is Shayla Rivera's Story of Bravery
---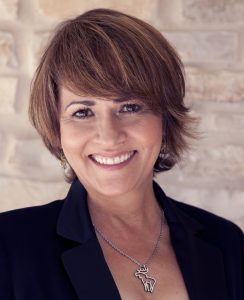 In the words of Shayla Rivera, "Now I can even add Breast Cancer Survivor to my resume. I am grateful!"
Speaking of Shayla Rivera's admirable resume, she has accomplished quite a lot despite her disease. Shayla attended Texas A&M University, earning a Bachelor of Science degree in Aerospace Engineering with a minor in Psychology. Soon after, she joined McDonnell Douglas Space Systems at NASA's Johnson Space Center to work on NASA's Shuttle and Space Station program for eight years. As much as Shayla enjoyed her career path, she still yearned to explore Psychology on a deeper level. Her curiosity led her to leave NASA to pursue her abiding interest. She began her journey to discover what made people tick. As a result, Shayla began facilitating life-changing seminars on stress management for executives at companies around the country. Furthermore, she began motivational speaking and during her presentations, she discovered she also had comedic skills!
When she realized she could insert comedy into her presentations, Rivera decided to sign up for a weekend class on stand-up comedy, which in turn led her to become a regular at Comedy Clubs nationwide almost immediately. Since then, she has appeared on television shows such as, "Comics Unleashed," "Extreme Fakeover," "The Roseanne Show" and many others. In 2007, Shayla received the President's Volunteer Service Award from the President's Council on Service Participation, and in 2010, she received the Award for Excellence in Public Speaking by the Latino Speakers Bureau. Shayla states "My number one goal is to inspire, through laughter and my keynotes."
As a speaker, Shayla applies her expertise to help many non-profit organizations and educational programs. In addition, she has been a powerful role model to both men and women all over the world who have struggled with cancer. She encourages others to keep fighting and achieving everything they want out of life, regardless of the odds.
---
For more information onShayla Rivera's Story of Bravery & booking Shayla Rivera: 
check out www.eaglestalent.com or call our office at 1.800.345.5607.
---