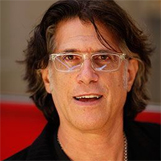 Stan Slap
Bestselling Author & Corporate Strategist Revolutionizing Performance for the World's Smartest Companies
Traveling From
California
X
Program Descriptions
Under the Hood: How to Fire Up Your Employee Culture for Maximum Performance
Based on thought leader Stan Slap's much anticipated second book, Stan delivers a story filled, high content presentation on how employee cultures work and how to work it. If your job success involves achieving results through others and those others work for you -understanding the true motivation of an employee culture is the most important information that you can have. This session will change how the culture accepts and promotes the strategies upon which the success of the enterprise rests.

Bury My Heart at Conference Room B
Your managers' emotional commitment is worth more than their financial, intellectual and physical commitment combined. Slap shows you how making a personal investment to promote and protect your company can create a culture where managers can thrive as leaders and achieve extraordinary success.

Tough Times, Tougher Teams
"Whining" is not a strategy and "Victim" is not a job description. Successful companies take the same accountability for their mistakes as for their successes. In this blistering, funny and empowering speech, Slap debunks the most common excuses for poor performance and provides the foundation for creating a solution mentality throughout any company, in good times and bad.

The Hungry and the Hunted
Becoming a brand is the ultimate achievement for any company because you transfer sustainability to your customers, who advertise and sell for you, and protect you if necessary. To become a brand you need to secure the deepest trust of both your employee and internal cultures and to be branded for how you sell, not just what you sell. Slap shows how a company becomes a brand and explains why brand success is not about marketing and is in the hands of every manager and employee.
Why Book Stan Slap?


Renowned expert in maximizing commitment in manager, employee and customer cultures – the three groups that are deciding the success of your business while you read this sentence. He knows how these actually cultures work and exactly how to work them.


He doesn't just talk about it; he does it. Stan has created legendary metrics impact for many of the world's most successful, demanding companies – the kind that don't include "Patience" on their list of corporate values.


A New York Times, Wall St. Journal and USA Today bestselling author with a personality that is equal parts provocative, inspiring, heartfelt and hysterically funny. Stan will talk to your culture like it really talks to itself.


"Culture" is Merriam Webster's 2014 Word of the Year -- it was the most searched for definition – and remains the most overused, yet often least understood concept in business. Bestselling author Stan Slap understands exactly how manager, employee and customer cultures work and how to gain their maximum, adrenalized commitment. He is credited with revolutionizing the performance of many of the world's most successful companies.

This is a keynote speaker who knows exactly what he's talking about and can prove it.

Glassdoor.com CEO Robert Hohman says, "I've never met anyone who knows more about employee culture than Stan Slap." Stan developed the employee reengagement plans for HSBC, Europe's largest bank, and jumped Rackspace 40 points on the Fortune Best Companies to work for list in a single year. General Electric CMO Beth Comstock says, "I wish we'd had Stan at GE during our branding efforts." Hewlett Packard credits Stan with helping to achieve their coveted channel partner relationship, considered the model for any company. He has created legendary brand strategies for companies ranging from Intel to Black Entertainment Television.

Put Stan on stage at an all-hands, executive retreat or sales kick off and he can help you get emotional commitment from your manager culture, fierce support for any company goal from your employee culture, and brand status from your customer culture. Having a tough time? He can show you how to create a culture of accountability and resilience. You'll get real insight, real tactics and real inspiration.

Stan's training programs are taught in over seventy countries and Stan himself is an in demand keynote speaker around the world. The first of his three-book series for Penguin, Bury My Heart at Conference Room B, immediately became a bestseller, topping charts from The New York Times to The Wall Street Journal. His second book, Under the Hood, was released in March 2015.