Eagles Talent Speakers Bureau would like to give a special thanks to our friends over at WGCH and their Forward Motion show for having technology trend keynote speaker Daniel Burrus on as a guest.
Forward Motion hosts Carmen Carrozza and Carla Fisher have developed a stellar program that is both insightful and intelligent. It airs every Tuesday at 4pm (EST).
[display_podcast]
About Forward Motion:
Business owners and individuals just like you have concerns and obstacles that hold them back from reaching their goals. Guests include noted authors, entrepreneurs, professionals and media experts. Listeners are welcome to call in with comments and questions. Tune in for tips on budgeting, investing, social networking, skills development, career choices and more; in essence, any subject that influences your success is viable for discussion. Move forward and optimize your potential with Forward Motion.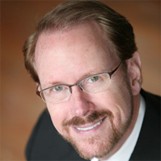 This week, Forward Motion featured Eagles Talent's highly successful content speakers, Daniel Burrus. He is one one of the world's leading technology forecasters and business strategists, and is the author of six books, including his newest NY Times best-seller Flash Foresight.
Burrus Extras
Watch a recent web event we did with Dan here.
Listen to a podcast interview Eagles Talent had with Dan here.
Book Daniel Burrus as a guest speaker for a conference here.
For information on bringing Dan Burrus to speak at your next event, visit our 'contact us' page or call 1.800.345.5607.