National Blog Posting Month celebrates all the weird and wonderful blogs out there! While our blogs may not be weird, we have definitely had some wonderful moments in 2017.
Here at Eagles Talent, our blog is a team effort where several of us contribute to content. In honor of this month's theme, we've decided to recap on some of our favorite submissions.
---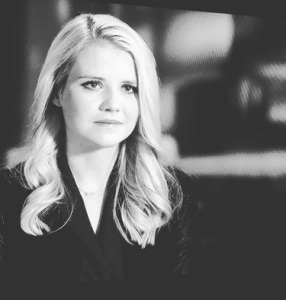 The Top 10 blog titled, "10 Keynote Speakers Who Survived Real-Life Horror Stories" was a personal favorite of mine.  Each speaker overcame a tragic event and developed a new inner strength. One story, in particular, affected me the most; Elizabeth Smart's child abduction story was truly heart wrenching in every way. Her captors controlled and threatened to kill her if she tried to escape. In addition to all the mental and physical abuse Elizabeth faced, she was also deprived of food and water. Fortunately, the police safely returned Smart back to her family after she was held prisoner for 9 grueling months.
I can not imagine the torture Elizabeth faced on a daily basis, but after watching her self-narrated documentary, "I Am Elizabeth Smart" that recently premiered on Lifetime, I was overwhelmed with relief to know she made it home by outsmarting her captors.
Each speaker in this Top 10 article survived a different trauma and now utilizes their story to inspire audiences all over the world. Today, Elizabeth Smart focuses on shedding light on important issues such as child safety, the process of recovery, and not allowing your past to dictate your life's future. To read the full article, click here.
---
If you're interested in booking Speakers Who Survived Real-Life Horror Stories, Elizabeth Smart, visit  www.eaglestalent.com or call our office at 1.800.345.5607. for more information.
---