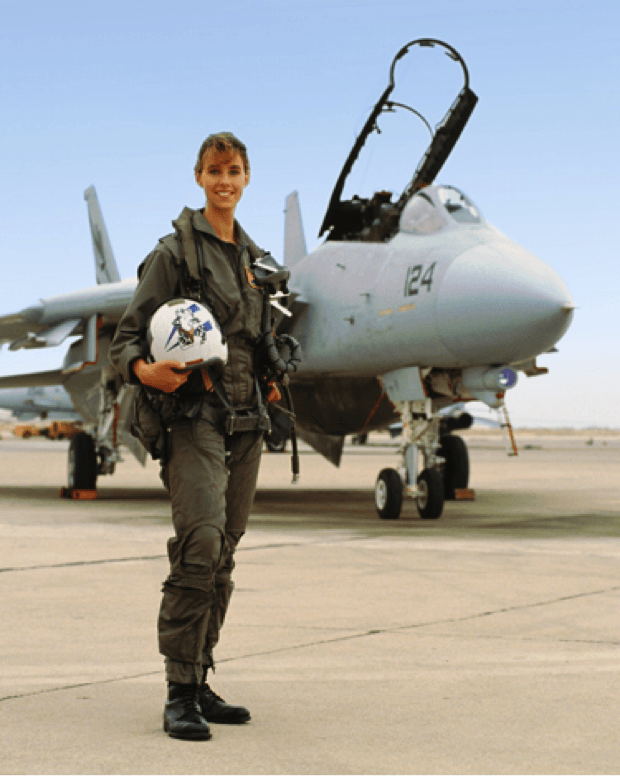 As the First Female F-14 Tomcat Fighter Pilot in North America, I flew missions worldwide as a combat-mission-ready United States Navy aircraft carrier pilot. I come from a long line of family members who have served in Army, Navy, Air Force and Marine Corps. My dad flew C-130s in the Marine Corps, my brother is currently an active duty military aviator, and many of my uncles were service members.
The month of May has been designated by Congress as National Military Appreciation Month to remind Americans of the importance of the U.S. Armed Forces in history. It is a time for Americans to educate each generation on the historical impact of the country's military and to recognize the contributions of its soldiers.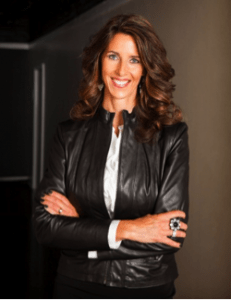 Growing up hearing stories about my family members' service left me with both a deep respect for their service and gratitude. What they sacrificed in their youth-years away from home, lost friends, marriages tested from the hardship of separation, and all they endured-allowed me, all of us, the many freedoms and opportunities we enjoy today.
I felt a responsibility, an obligation, to give back, and always believed that to whom much is given, much is expected. Our country allows for great privileges. Mine was being able to serve.
An anonymous author once penned: "A veteran is someone who, at one point in his/her life, wrote a blank check made payable to "The United States of America," for an amount of "up to and including my life."
This May, join me in saying 'Thank you' to the veterans and current members of our Armed Forces, American heroes past and present, for their commitment to preserving freedom and democracy, and to those families who made the ultimate sacrifice in the defense of our freedom.
"THANK YOU!"
Interested in bringing Carey "Vixen" Lohrenz to your event?
Go ahead … click the Eagle to get in touch with us.