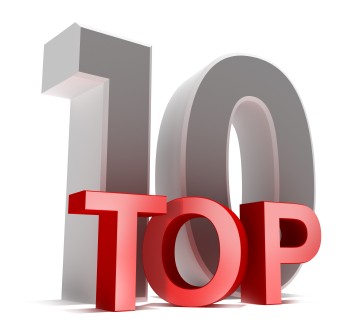 In honor of Black History Month, Eagles Talent wants to highlight ten of our most viewed keynote speakers and entertainers from our YouTube page. These speakers draw from their past experiences and seek to inspire audiences everywhere with motivation, wisdom, and humor!
Coach Carter gives hard-hitting advice about accountability, integrity, teamwork and leadership to succeed both on and off the basketball court. His no non-sense approach to getting things done is the force that has enabled him to have the tremendous positive influence on others.

2. Daymond John
Daymond John is the personification of the American Dream: from humble beginnings to over 4 billion in global products and the star of ABC's Shark Tank. He will empower audiences, more than any business advisor, to make positive change, set goals, and achieve success to live their own American Dream. 

3. Walter Bond
Known as Mr. Accountability, Walter Bond is a dynamic and entertaining speaker who effortlessly captivates his audiences with his message on responsibility and productivity. He teaches audiences how to advance productivity through increased employee engagement and team synergy.

4. The Temptations Review
The Temptations Review featuring Dennis Edwards knows how to generate wonderful "Memories" as they entertain audiences around the globe. They are sure to stir the memories of loyal fans as they create new ones, both young and old.

5. Devon Harris
Devon Harris' captivating message on conquering the impossible and embracing change teaches you how to move past the inevitable obstacles and live your best life. His story is featured in the hit Disney movie "Cool Runnings" and exemplifies dedication and fortitude and inspires audiences to "keep on pushing."

6. Reggie Brown
While he always felt a greater calling, no one could have ever predicted that Reggie Brown would one day become the President of the United States…Well…Sort of…. Reggie has traveled all over the world performing both comedic and dramatic portrayals of his Presidential character and has been featured on every major media and news outlet. 

Dr. Traci Lynn's mission is to motivate, inspire, and change people by getting them to step out of their comfort zone, moving them to greatness, and to transforming their lives. She is all about letting people know that they have the power to change their financial future and destiny if they set their minds to it and see the bigger picture.

Drs. Sampson Davis, Rameck Hunt and George Jenkins, fondly known as The Three Doctors serve as an extraordinary model of leadership for anyone who's been through any kind of life challenge or major hardship. Today, these three men have overcome countless obstacles and proudly bear the subtitle of doctor and serve as the face of health and education for youth and families across the country. 

9. Thurl Bailey
From the youth to the corporate world, Thurl Bailey inspires others to win whatever the odds or disappointments. Master storyteller and accomplished speaker, he inspires companies and individuals to focus on what matters most; to persevere, build winning teams, encourage peak performance, develop leadership, and discover opportunity in change.

10. Simon T. Bailey
He is a leadership expert and catalyst for emerging leaders, helping them shift their thinking using a proactive approach, resulting in improved performance and accelerated results. He provides the tools and techniques on how to identify problems, think through solutions, and adopt new habits that will positively impact one's team and company.