Get the most bang for your buck!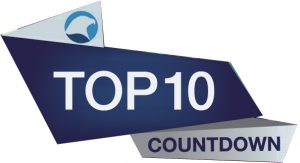 These top rated speakers go the extra mile to deliver effective content for your audiences and inspire them to go above and beyond. 
1. David Trumble
David Trumble is an international award-winning cartoonist, author and illustrator. As an international speaker who uses humor, insight, and sincerity, David relates, as an artist, to the struggles individuals and organizations go through to be successful. 
2. Bruce Christopher
As a professional psychologist and communication expert, Bruce Christopher offers cutting-edge content with a mix of comedy. He shows audiences how to embrace change and gives them practical skills to apply for success. 
3. Suzie Humphreys
Suzie Humphreys is uproariously funny, blatantly honest and plain spoken. She takes her message to corporations and conventions, hospitals to classrooms. People leave with the unmistakable warmth of having been deeply touched. 
4. Jon Stetson
Jon Stetson is the quick wit and the steady center of even the most complex productions, including conferences, meetings and awards banquets. Jon combines his three talents as a mentalist, speaker, and comedian, to deliver the best of corporate entertainment.
5. Dr. Brad Nieder
Brad Nieder, M.D., is a funny doctor, keynote speaker and clean comedian who blends healthcare humor with wellness advice and an uplifting message. Audiences love his "Laughter is the Best Medicine" program, finding it entertaining and inspiring and informative, too!
6. Bill Herz
Bill Herz is an award-winning, internationally recognized magician who teaches executives how to create their own meeting magic. Whether performing during a meeting, entertaining clients or astonishing guests, Bill always integrates audience participation, humor, and his unforgettable wizardry to ensure an event that's truly special.
7. Bob Higa
He is more than an entertainer; Bob Higa is an illusionist who motivates crowds in sales, management, marketing and customer service. Combining a strong message with exciting magic leaves more than an exhilarating feeling, it leaves a lasting impression. 
8. Dave Mitchell
Dave Mitchell delivers high impact training experiences that are entertaining and enhance both individual and team performance.He focuses on leadership, selling skills, and customer service, using proven principles in cognitive psychology. Through a series of dynamic, humorous real-life stories Dave will help your team discover how to identify each customer's "service hot button."
9. Michael Broome
Michael Broome has researched the principles and refined the communication skills your audience needs to face any challenge. With inspiring examples and humorous anecdotes he explains that we should always prepare for tough times; it's the price we pay for the incredible benefits of a free market.  
10. Jones Loflin
Involve yourself in a presentation by Jones Loflin and you will quickly learn why he has become one of the most respected names in helping individuals and organizations deal with the challenges facing them today. Using a variety of group exercises, case studies and humor, participants leave his sessions ready to better engage their team.