In honor of Women's History Month, here is our top 10 list of female sales speakers on Youtube!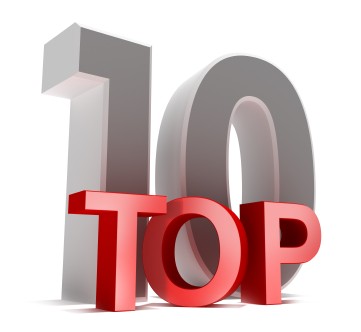 1. Barbara Corcoran

Barbara Corcoran's story is a classic rags-to-riches tale in which she took a one thousand dollar loan and turned it into a five-billion-dollar real estate business. Now an investor on the hit ABC show Shark Tank, Barbara makes people's business dreams come to life by using her expertise in the field of sales to guide aspiring entrepreneurs. 

2. Colleen Stanley

Colleen Stanley, author of "Emotional Intelligence For Sales Success", uses her unique sales concept which incorporates emotional intelligence skills to get to the core of why salespeople cannot crack major accounts. Colleen is sure to give any audience the competitive edge they are looking for to be a leader in sales.

3. Joy Baldridge

As a renown self-management expert, Joy Baldridge speaks, trains, and consults with a wide range of sales execs. Her keynote presentations, which are both entertaining and completely customized to fit any audience, are known for producing immediate, positive, and tangible results.

Bobbie Staten, RN
4. Connie Podesta

Connie Podesta uses her experience has a therapist to challenge people to do what it takes to increase sales. Audiences love Connie for her down-to-earth personality while her presentations have been described as interactive, funny, and most importantly effective.

5. Diane Ciotta

With decades of experience in sales and sales management, Diane Ciotta has impacted countless sales professionals with her extraordinary high-energy skills enhancement seminars. Her unique ability to humbly relate to different groups makes an a crowd favorite, and if that isn't enough, her Jersey sarcasm is sure to win over any audience.

6. Colleen Francis

Colleen Francis is a businesswomen driven by a passion for two things: sales and results! Colleen's more than twenty years of experience as a successful sales professional makes her an excellent choice for any conference or event.

7. Kare Anderson

Kare Anderson is an expert in sales strategies and persuasive communication. Kare's trust-building, collaboration, and conflict-resolution techniques are sure to increase sales for your company or organization.

8. Cindy Novotny

Cindy Novotny has been recognized as one of the most powerful and innovative speakers in the business. Cindy's unique sales strategies and techniques is sure to captivate each person in her audience.
9. Nancy Friedman

Widely known as The Telephone Doctor, Nancy Friedman is a gifted speaker and expert in customer service and sales. Nancy's programs are high in energy and content and will leave audiences feeling motivated.

10. Danielle Kennedy

Recognized as one of the leading straight commissioned salespeople in the world, Danielle Kennedy has had a legendary career in the field of sales. Danielle uses her expert skills in sales training combined with energy and enthusiasm to empower audience members to achieve success.