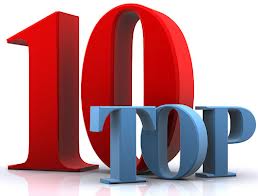 Here is the Top 10 motivational and inspirational speakers who can deliver Top 10 Keynote Speakers List keynotes to address any situation and keep us moving forward with our heads held high. Whether overcoming adversity, natural disasters, or the struggles of daily life, Eagles Talents Speakers Bureau's Motivational Speakers inspire audiences with their unique experiences and energy.
And now the Top 10 list from Eagles Talent.
1) Stephanie Decker

After sacrificing her body to shield her children from a deadly tornado, Stephanie Decker had to have parts of both of her legs amputated as a result of the falling debris from her home. Despite her ruined home and critical health situation, Stephanie embraced her new situation with a spirit of thanksgiving of being alive and having her family intact. Stephanie's recovery and rehabilitation have been an inspiration to the entire nation. Since the accident, she has appeared on the Today Show, The Ellen Degeneres Show, ABC World News Tonight (Person of the Week), People Magazine and covered by many other news programs and publications. Her and her husband Joe have founded the Stephanie Decker Foundation to help children gain access to cutting edge prosthetic and stay active.
2) Walter Bond

Walter Bond is called "Mr. Accountability" because he forces his listeners to learn to be responsible for any situation. As 
a former NBA athlete, Walter rose from being a reserve player coming off the bench to become the first rookie-free agent to start for the Dallas Mavericks. This astonishing journey provides the foundation for the principles he teaches to help empower people in their own personal journey. As one of the world's preeminent experts on personal accountability, Walter has impacted hundreds of thousands of people by helping them see how they can transform challenges into opportunities, obstacles into testimonies, and find success as a matter of personal choice.
[bitsontherun Kg4p16vV]
3) Sean Achor

As the winner of over a dozen distinguished teaching awards at Harvard University where he delivered lectures in the universities most popular class, Sean Achor has lectured in over 36 different countries on how positive psychology can raise happiness and performance. When the economy collapsed, the world's largest banks sent Shawn on a tour of banking crisis centers to restore confidence and forward progress. Shawn is currently collaborating with Yale University on researching the link between happiness and performance.
[bitsontherun qRYbHeRr]
4) Tom Flick

As an interactive and articulate speaker, Tom Flick uses his exceptional talent as a deft storyteller to inspire audiences to lead change, to recognize opportunities for growth, and to adopt a leadership mindset. Drawing on his experience as a former NFL quarterback, Tom provides actionable solutions that allow people to become peak performers both personally and professionally. He captivates a wide range of audiences with his experiences and ultimately helps them understand that people, not programs, help organizations and individuals change and grow.
[bitsontherun K6RPNLga]
—————————————————————————————————————————-
Find out how to create an amazing event with keynote speakers here.
—————————————————————————————————————————-
5) Dewitt Jones

As a motion picture director of two Academy Award nominated films, freelance photographer for National Geographic, and author of nine books, Dewitt Jones teaches audiences how to harness their creative power to inspire chance and success. His key messages focus on finding and utilizing the "right lens" in any situation. Mr. Jones used his own creative lens to rise to the forefront of corporate creative marketing by photographing national advertising campaigns for Dewar's Scotch, Canon, and United Airlines.
[bitsontherun ExTVyEFL]
6) Jim Abbott

Despite being born with only one hand Jim Abbott overcame his disability to become a successful Major League baseball and U.S. Gold medal Olympic team pitcher. Today Jim Abbott is a professional motivational speaker who inspires all that meet him or have followed his career. More than his no-hitter, his 13 strikes out game, a seven game winning streak, overcoming an eleven game losing streak, Jim Abbott became a great baseball player and a greater person. He learned to overcome adversity and be an inspiration to those around him.
[bitsontherun IIDDJlgp]
7) James Malinchak
Having researched over 1,500 books on personal and professional development and delivered over 2,200 motivational presentations at conferences and meetings worldwide, James Malinchak is an expert in the field of motivation. Currently, James owns three businesses, has authored eight books, and is a Contributing Author to, and serves as Associate Editor for, the #1 New York Times Best-Selling book series Chicken Soup for the Soul. James mixes enthusiasm and humor with motivational stories to deliver a high content message that empowers audiences to achieve extraordinary results!
[bitsontherun ZIzOKbgy]
8) Roger Crawford
Sports Illustrated called Roger Crawford one of the "most accomplished physically challenged athletes in the world." Roger became the first and only athlete with four impaired limbs to compete in an NCAA Division I college sport, and to be certified by the United States Professional Tennis Association. Roger's compelling story of how he became a tennis champion, demonstrates how he successfully competed though he appeared to have a significant disadvantage. As a motivational speaker, Roger explains that "Challenges are inevitable, defeat is optional!"
[bitsontherun mo8SmDfn]
9) Sam Glenn

At one time, Sam Glenn was negative, broke, depressed, homeless and got by working odd jobs at night as a janitor and delivering newspapers. Sam was feeling down in the dumps until a dear friend gave him what he calls a "Kick in the Attitude." Now, Sam is knows as The Attitude Guy, and has become one of the most recognized authorities on the subject of attitude today. For the past 15 years Sam Glenn has worked with hundreds of organizations with the purpose of creating a positive tone.
[bitsontherun z1XTjLnr]
10) Adolph Brown

As a Teacher, Adolph Brown has mastered how to manage the classroom and accelerate a students ability to read, write, speak, focus, organize information, and succeed academically – regardless of special learning challenges, learning style, or age. Adolph is a trained anthropologist and clinical psychologist who has excelled as a teacher and inspired students of all age levels to achieve their full potential. As a motivational speaker, Adolph explains how to achieve success without stress and overcome routine obstacles in leadership, management, and education.
[bitsontherun QtJWsVuz]
—————————————————————————————————————
Interested in bringing one of these speakers to your event?