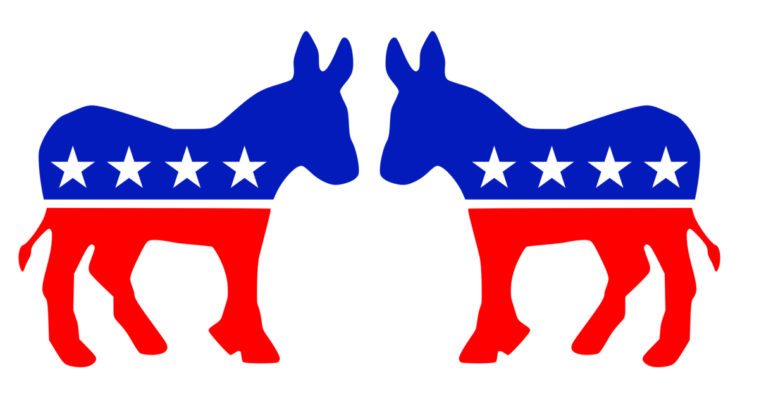 With parts 1 & 2 of the 2020 Democratic Debates wrapped, we are officially in the midst of what will surely be a memorable presidential race. Turn on any news network and it is guaranteed to be the topic of conversation. From political strategists to investigative journalists, the best of the best politicos can be found on television breaking down the highlights of the debate.
For the average American at times politics can be a complex concept to digest. That's why we've rounded up 5 of the best political correspondents and keynote speakers who can provide your organization with the political insight it needs to prepare top-of-the-line business strategies that will weather any political climate.
---
Fox News Channel Contributor & Democratic Messaging Expert
Richard Fowler is the nationally syndicated radio host of The Richard Fowler Show, a Fox News Channel contributor and millennial messaging expert. Positioned at the intersection of news, politics and the cultural issues facing everyday Americans, Richard's fresh style and non-traditional spin on populism have taken audiences by storm. He pushes all ages and demographics to ask more of themselves. As a gay man, Fowler understands this fight more than most, having fought for equality his entire adulthood.
From his campaign work uncovering the deplorable school conditions in the Detroit Public School system to his effort training and equipping hundreds of millennials to run for office and take charge of their community, Richard brings a sense of realness to everything he does. Read More…
Topics: Economics, Business Entrepreneurship, Politics
---
Expert on Geopolitics and Public Policy

Amy Myers Jaffe is a leading expert on global energy policy, geopolitical risk, and energy and sustainability. Jaffe serves as Executive Director of Energy and Sustainability at the University of California, Davis, with a joint appointment in the Graduate School of Management and Institute of Transportation Studies (ITS). At ITS-Davis, Jaffe leads research on comparative pathways for alternative fuels for the Next STEPS program (Sustainable Transportation Energy Pathways).
Prior to joining UC Davis, Jaffe served as director of the Energy Forum and was the Wallace S. Wilson Fellow in Energy Studies at Rice University's James A. Baker III Institute for Public Policy. Her research focuses on oil and natural gas geopolitics, strategic energy policy, corporate investment strategies in the energy sector, and energy economics. Read More…
Topics: Economics, Global Issues, Politics
---
Legendary Pulitzer Prize-Winning Investigative Journalist

Bob Woodward gained international attention when he and Carl Bernstein uncovered the Watergate scandal in 1973. Since then, Watergate's theme of secret government has driven Woodward's tough but fair and non-partisan reporting. He pulls back the curtain on the inner workings of Washington; revealing in meticulous detail what's really going on in the halls power. Have the lessons of Watergate been forgotten? Is the media doing its job? Woodward offers an historical perspective as only he can. Woodward has written about the last nine U.S. presidents and chronicled how the power of the presidency has evolved.
Former CIA director and Secretary of Defense Robert Gates wished he'd recruited Woodward into the CIA, "He has an extraordinary ability to get otherwise responsible adults to spill [their] guts to him…his ability to get people to talk about stuff they shouldn't be talking about is just extraordinary and may be unique." Therein lays the genius talent of Bob Woodward. Read More…
Topics: Overcoming Adversity, Leadership, Politics
---
CNN Analyst and Democratic Political Strategist

Veteran Democratic political strategist Donna Brazile is an adjunct professor, author, syndicated columnist, television political commentator, former Vice Chair for Civic Engagement and Voter Participation at the Democratic National Committee (DNC), and former chair of the DNC's Voting Rights Institute. Currently, she is serving as Interim Chair of the Democratic National Committee. Ms. Brazile has worked passionately in the rebuilding and recovery efforts in her beloved hometown of New Orleans. Additionally, she loves working with young people, encouraging them to vote, to run for office, and to work within the system to strengthen it.
She first got involved in politics at the age of nine when she worked to elect a City Council candidate who had promised to build a playground in her neighborhood; the candidate won, the swing set was installed, and a lifelong passion for political progress was ignited. Ms. Brazile worked on every presidential campaign from 1976 through 2000, when she became the first African-American to manage a presidential campaign. Read More…
Topics: Politics, African-American, Women in Politics
---
Party Pollster and Political Consultant

Frank Luntz is one of the most honored communication professionals in America today. Time magazine named him one of "50 of America's most promising leaders aged 40 and under" and he is the "hottest pollster" in America according to the Boston Globe. Frank was named one of the four "Top Research Minds" by Business Week and was the winner of the coveted Washington Post "Crystal Ball" award for being the most accurate pundit in 1992. Public Television's Bill Moyers had this to say about Frank: "He's a magician with a gift for the politics of words and what words best connect with the hearts and minds of the public".
The "Instant Response" focus group technique pioneered by Frank was profiled on 60 Minutes. He has also been a guest on Meet the Press, Nightline, The Today Show, The NewsHour with Jim Lehrer, Good Morning America, Hannity and Colmes, Charlie Rose, Real Time with Bill Maher, and Hardball with Chris Matthews. He also served as a consultant to the award-winning NBC hit show "The West Wing". Read More…
Topics: Communication Skills, Media Personalities, Politics
---
Interested in one of these speakers? Visit www.eaglestalent.com or call our office at 1.800.345.5607 for more information.