February 1st marks the very first day of Black History Month, a month dedicated to the recognition of the many achievements African-American's have contributed to society. In honor of this month, here is a top ten list of some of our most highly recommended African-American keynote speakers!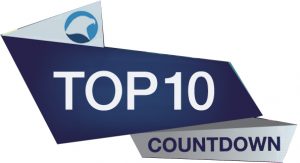 1. Chris Rabb
Chris Rabb is an author, professor, consultant, and keynote speaker, among many other things. As a man who wears many hats, Rabb draws on his unique ability to reach people as an educator and gives inspiring, yet, informative, presentations about the issues facing us as Americans today.
2. Vernice "FlyGirl" Armour
Vernice "FlyGirl" Armour made history when she became the first African-American female combat pilot. Today, she draws upon her experience as a pioneer and delivers relevant advice on how to "breakthrough" in the workplace, as well as in your personal life.
3. Bob Love
As a child, Bob Love was forced to overcome a great deal of adversity before going on to become one of the greatest basketball stars of all time. Today, he draws on his life experiences to provide messages of hope and courage to all those who are struggling to overcome certain obstacles in their personal life, as well as place of employment.
4. Dr. Traci Lynn
Dr. Traci Lynn uses her one-of-a-kind platform to motivate, inspire, and change those around her. As an expert on business entrepreneurship, Dr. Lynn informs individuals about the power that hold and how to successfully translate it into financial prosperity.
5. Dr. Adolph Brown
Dr. Adolph Brown is a high-energy, highly requested "edu-tainer" who brings his expertise on the social issues of today to audiences around the nation. With his witty sense of humor, perfectly blended with his unique set of facts, Dr. Brown encourages attendees to think outside of the box and approach life in new ways.
6. Dr. Bertice Berry
Dr. Bertice Berry is more than just a motivational speaker – she's a singing sociologist who brings fresh and inspirational ideas to every event lucky enough to host her. As a speaker, Dr. Berry inspires change and community involvement, not only advocating for personal development, but for the development of the community around you!
7. Rachael Ross
Dr. Rachael Ross is a medical doctor and the host of the popular hit-television show, The Doctors. As a keynote speaker, Dr. Ross specializes in Health & Wellness issues, combining her knowledge in medicine along with her frankness and offers practical solutions for those hoping to better themselves.
8. Harvey Alston
Harvey Alston carries the reputation of being on of the most dynamic speakers in America. Understanding the power of his rhetoric, Alston uplifts audiences by using positivity, conviction, and hope for the future.
9. Ken Carter
Many people may know him as the man begin the blockbuster movie Coach Carter, but what you may not know is that Coach Ken Carter has a career as one of the most sought after keynote speakers. By giving advice on topics such as teamwork, integrity, and the power of accountability, Coach Carter sees to it that his messages inspire the lives of everyone fortunate enough to hear it.
10. Devon Harris
Like Coach Ken Carter, Devon Harris' life has been made into a film as well! The hit Disney film Cool Runnings showcases the history making Jamaican bobsled team's journey to the 1988 Olympic Games. As a speaker, Harris draws on his experience as a leader and gives insight into transforming your organization and inspiring audience members to "keep on pushing."