Whether motivating audiences in the form of speech or text, these ten speakers bring an invaluable experience to events that's sure to leave audience members mesmerized.  In honor of World Book Day, here is a top ten list of best-selling authors who also give dynamic keynote speeches.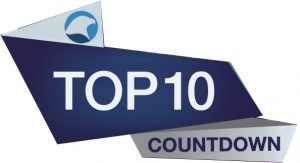 1. Daymond John 
Daymond John's latest book, The Power of Broke, has been met with rave reviews from critics and audiences alike. When this successful "shark" isn't investing in groundbreaking ideas or crafting best-selling books, you can find him giving mind-blowing keynote presentations that weave together today's business trends with successful advice on how to master them.
2. Laura Schwartz 
Laura Schwartz is the definition of a networking guru. Her positive people skills, outlined in her best-selling book Eat, Drink & Succeed propelled her from an intern to a key player in the Clinton Administration. As a keynote speaker, she spreads this wealth of knowledge as audience members feel empowered and motivated to capitalize on their success.
3. Bob Woodward 
Bob Woodward is perhaps one of the most influential authors and journalists in American history. As the author and co-author of over 18 books, all which have been best-sellers, Woodward continues to spread his intellect and influence as a speaker on the topics of leadership and politics.
4. Ron Shapiro
Known as "one of baseball's most respected agent-attorneys," Ron Shapiro is not only a successful author and negotiator, but an effective keynote speaker who draws upon his own unique insight on how to cultivate a "win-win" negotiation.
5. Jack Canfield
Jack Canfield is America's very own "success coach." As an author, Canfield has built a brand of self-help and reflection with his Chicken Soup for the Soul series, inspiring millions of readers around the globe. Canfield takes this expertise to events around the world as he shows audiences how to overcome adversity and get their lives on the right track.
6. Frank Luntz
Frank Luntz is one of the most experienced and prolific keynote speakers in the nation. His extensive experience in communication, politics, and business makes him an invaluable speaker for any and every event.
7. Lynne Lancaster
Lynne Lancaster is one of the nations most sought out keynote speakers on the topics of industry trends and generational divides. As an author of two best-selling books, Lancaster capitalizes on research and knowledge gained throughout her professional journey pulls from this to explain to audiences how they can better understand the ever-changing workplace.
8. Harry Paul
With over 30 years of experience in business management and consulting, Harry Paul uses his platform to address the most pressing issues in today's workplace. As the co-author of six books, Paul never ceases to share vital and valuable information with audiences around the world.
9. Tim Sanders
Tim Sanders is a visionary and best-selling author who shares winning solutions, techniques and strategies that produce successful results for companies and individuals. Blending the art of story telling and science, Sanders concocts the right methods that organizations need to produce ground-breaking and innovative action.
10. Don Yaeger
Seven-time New York Times best-selling author and award-winning keynote speaker Don Yaeger continues to be a leading trailblazer when it comes to producing some of the world's most groundbreaking stories. As a keynote speaker, Yaeger shares his personal stories of success in front of diverse audiences while spreading his journalistic expertise and positivity along the way.