In honor of Women's History Month, here is our top 10 list of most listened to female Motivational keynot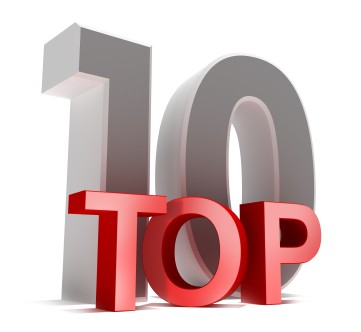 e speakers on SoundCloud!
#1. Ladonna Gatlin (96 Plays)
Hailing from a great musical family, LaDonna Gatlin uses music and the art of speech to help motivate those around her. Her keynote presentations are powerful and she always leaves audiences inspired to "sing their own song!"

#2. Gail Blanke (68 plays)
Gail Blanke is one of this nations most sought after keynote speakers. She offers her wisdom to some of the biggest CEO's in America and as a keynote speaker, she offers the same wisdom at events across the nation!

#3. Stephanie Decker (53 plays)
Stephanie Decker provides the inspiration and motivation your team needs to take on challenges. Her keynote presentations help you discover your inner strength, as well as recognize the everyday heroes around you. She shares how humor, teamwork, and setting goals can be used to overcome any obstacle. 

#4. Amelia Rose Earhart (42 plays)
Amelia Rose Earhart's passion for adventure and "alive decision making" process allowed her to become the youngest woman to ever fly around the world in a single-engine airplane. As the president of the Fly with Amelia Foundation, Amelia strives to push her own limits while inspiring others to do the same.

#5. Cheewa James (41 plays)
Cheewa James is a sought-after keynote speaker and corporate trainer, having worked with associations and corporations across the United States and Canada. She is especially known for her presentations on leadership, dealing with change and finding a balanced life style.

#6. Mary LoVerde (38 plays)
Mary LoVerde believes life is a balancing act. Her passion is finding creative ways to live a joyful and successful life. She has delighted audiences everywhere with her step-by–step strategies for a more balanced life. Mary presents a wealth of uplifting insights and innovative ideas for taking small steps in the right direction for a less stressful, more satisfying life. 

#7. Janet Lapp (36 plays)
Janet Lapp is an expert at guiding high performing organizations and people through change resistance with humor and compassion. Audiences experience a high-energy presentation and learn how to develop the courage to face new obstacles and challenges.

#8. Bonnie Dean (36 plays)
Bonnie Dean's extensive knowledge of value-based communication skills, team building through creativity and fun, her interactive teaching style and her understated sense of humor create a stimulating learning environment for industry professionals and layman alike! She helps people re-discover themselves and creates positive change in customer service, team performance, sales and leadership.

#9. Terry Hawkins (27 plays)
Terry Hawkins knows how to give her audience a great time while they learn strategies that can change the way they look and feel about life forever! She is one funny lady and her gift of connecting with people from every walk of life allows her to deliver high impact, hilarious and thought provoking presentations – she takes the complicated and makes it so simple to understand that it indeed seems like magic. 

#10. Joan Brock (22 plays)
Joan Brock is an extraordinary woman, author and speaker. She has transformed adversity into challenge, and frustration into opportunity. For more than two decades Joan has been encouraging her audiences to choose the path of a positive direction.