Celebrate Women's History Month with these top ten most viewed motivational keynote speakers on our Youtube page!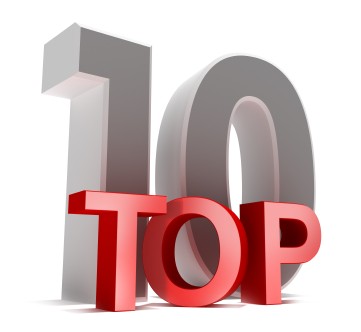 1. Jeanne Robertson (64,558 views)
Jeanne Robertson uses positivity and comedic skill to paint a picture of how humor can be used as a tool of success! In her hilarious keynote presentations, Jeanne explains the differences between being funny and developing a sense of humor that could be useful in the workplace.
2. Fran Capo (3,566 views)
Fran Capo is 
The Guinness Book of World Records
 fastest talking woman clocked at 603.32 words in 54.2 seconds. Using her engaging personality and intriguing topics, Fran shows audiences how to overcome their fears and self imposed limitations to live a happier, healthier and productive lifestyle.
3. Dara Torres (3,245 views)
Dara Torres is one of the fastest female swimmers in America. She is the first U.S. swimmer to compete in 5 Olympics! Her fascinating story shows audiences that they can accomplish anything with sheer determination and confidence.
4. Elissa Montanti (1,953 views)
Elissa Montanti, otherwise known as the Saint of Staten Island, has dedicated her life to service. She is an inspiration to all, encouraging everyone to help make the world around them a better place. As a keynote speaker, Elissa Montanti touches the heart of audiences everywhere and motivates them to go out and take action.
5. Jane Jenkins Herlong (1,735 views)
Jane Jenkins Herlong is one of a kind. She uses her enticing stories and songs to show audiences life-skills and the healing power of laughter when dealing with stressful challenges thrown at their field of dreams. Audiences will love her unique advice for balancing their own personal journeys with a sense of humor, hope and wisdom. 
6. Terry Hawkins (1,698 views)
Terry Hawkins knows how to give her audience a great time while they learn strategies that can change the way they look and feel about life forever! She is one funny lady and her gift of connecting with people from every walk of life allows her to deliver high impact, hilarious and thought provoking presentations – she takes the complicated and makes it so simple to understand that it indeed seems like magic. 
7. Adora Svitak (1,604 views)
Adora Svitak is an American child prodigy and internationally published author, famous for her essays, stories, poems, and books. 
As a noted short story writer and blogger since age seven, Adora now speaks at events around the country to adults and children in order to raise awareness for literacy.
8. Consuelo Castillo Kickbusch (1,513 views)
Consuelo Castillo Kickbusch is a renowned, charismatic, passionate and influential speaker with a mission to empower the next generation of leaders. By sharing her own story of financial poverty and rich culture, she inspires the youth of America to lead their best lives. 
9. Stephanie Decker (1,448 views)
Stephanie Decker provides the inspiration and motivation your team needs to take on challenges. Her keynote presentations help you discover your inner strength, as well as recognize the everyday heroes around you. She shares how humor, teamwork, and setting goals can be used to overcome any obstacle. 
10. Stacy Allison (1,235 views)
Stacy Allison brings a vast range of experiences and knowledge to her energetic and dynamic presentations. Having climbed the world's most famous mountain, Stacy now inspires organizations across the globe to scale their own monumental challenges using her experience as an example. 
Subscribe to our blog
Stay up to date on all the latest news at Eagles Talent
By continuing to browse, you consent to our use of cookies. To know more, please view our
Privacy Policy.
Hide