Finding the right speaker can be a burden, but it doesn't have to be! We at Eagles Talent Speakers Bureau have outlined a helpful list of ten of the most sought after keynote speakers in the budget range of $20,000-$30,000. As keynote speaking experts, these ten individuals speak on topics ranging from business, to healthcare, to motivation and more!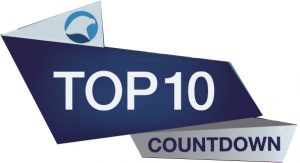 1. Tom Flick
Tom Flick is one of the nation's most sought after keynote speakers on the topics of change, leadership, and team building. As a former NFL player, Tom Flick utilizes strategies that promote effective teamwork, clear communication, and winning solutions for you and your company.
2. Tim Sanders
Tim Sanders is a business visionary with many years of experience under his belt that he shares with organizations and up and coming businesses around the world. As an internet pioneer, Sanders know how to recognize potential and award winning tips on how to cultivate success.
3. Bill Rancic
Bill Rancic made television history when he won the first season of Donald Trump's, "The Apprentice." Since then, he has catapulted to success, sharing his entrepreneurial skills with different organizations around the world as a keynote speaker. In his presentations, Rancic encourages audience members to seize upon their opportunities and use what ever obstacles in your way to your advantage.
4. Laura Schwartz
As the author of the acclaimed book, Eat, Drink & Succeed, Laura Schwartz has climbed her way up the White House ladder but using her successful networking skills. As a keynote speaker, she shares these skills with attendees as she promotes effective tools to increase happiness, motivation, satisfaction, and more!
5. Zubin Damania
Zubin Damania's personalized keynote presentations draw upon his own experiences of working in the medical field, promoting motivation and change along the way. Furthermore, his unique insight as a doctor helps him explain the complexities of the health care industry to organizations and audiences alike.
6. Mike Eruzione
Mike Eruzione stunned the world in 1980 as he helped bring triumph to Team USA in the Winter Olympics against the Soviet Union. Today, Eruzione shares this triumphant story with audiences around the world of how he and his team made history by capitalizing on teamwork, positivity, and determination.
7. Joe Calloway
As an author and coach, Joe Calloway engages audiences by teaching them interactive tools that foster growth, productivity, and success!
8. John G. Miller
As an expert on accountability, John G. Miller dedicates a large part of his professional life to giving inspiring speeches of leadership sales, and communication. Audiences respect his expertise as he continues to receive rave reviews on his impactful message.
9. Mark Sanborn
Mark Sanborn is one of the leading experts on customer service and leadership. As a keynote speaker, his presentations provide thorough guidelines on how to use various tactics and tools to better yourself while facing change head on.
10. Daniel Burrus
Daniel Burrus is one of the most highly rated futurist keynote speakers in the country. As an established industry expert, Burrus shares his insight with companies around the world with his customized presentations that provide practical solutions on how to tackle the changing field of technology.