Stephanie Decker is a mother who risked life and limbs, to save her children from a tornado back in 2012. As a Motivational Speaker, Stephanie continues to inspire people everywhere. So in honor of Women's History Month, we asked her to share her most memorable moment since her accident 3 years ago.

Q: March 2nd was the 3rd anniversary of your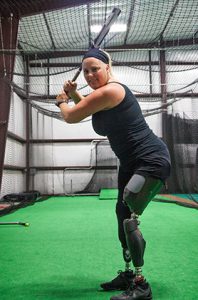 fateful day vs. that tornado. And with all the personal progress you've made towards your recovery, and all the people you helped (and continue to help), is there one moment that stands out as the most memorable?
A: The moment that I would say stands out most for me is when I decided not to be a victim of the tornado but instead to be a pioneer for amputees and children with missing limbs. For centuries amputee's has been a silent struggle. Insurance companies have and still continue to deny men, women and children with the proper technology to allow them the basic freedoms we all take for granted. An opportunity was given to me to make a change, however small in this world, but a change in the world's perception of amputees. They are not disabled, they are not useless but yet they are inspiring and motivating. Prosthetics appears to be taking the forefront in the media, on commercials, TV shows. I hope that together we can make a difference in every amputees life and above all be the heroine in your life not the victim.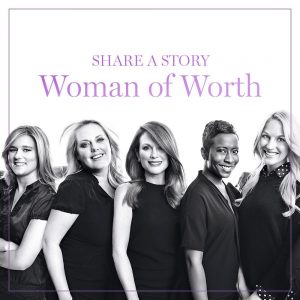 It is no surprise that L'Oreal Paris named Stephanie one of their Women of Worth! Stephanie's foundation helps children with prosthetic limbs participate in sports, acquire prosthetic limbs easier, and provide all disabled people with state of the art technology to make mobility easier! Stephanie is a true hero and we are honored to celebrate her this Women's History Month.
Looking to book Stephanie Decker for an event? Visit us at www.eaglestalent.com or call our office at 1.800.345.5607.