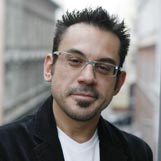 Leonard Brody is a highly respected entrepreneur, venture capitalist, best-selling author and a 2 time Emmy nominated media visionary. He is the co-founder, and CEO of NowPublic.com. Currently Leonard sits as the President of the Clarity Digital Group responsible for overseeing one of the largest online news conglomerates. Leonard also acts as an advisor to venture capital funds in the US, Europe and Asia.
Today he is a highly sought-after public speaker, with topics focusing on business entrepreneurship and technology. Leonard continues to lecture at some of the most prestigious institutions all over the world.
In this Eagles Talent Speakers Bureau exclusive Trending NOW interview, host Sheldon Senek talks with business entrepreneur and keynote speaker Leonard Brody on business strategies and how technology has changed our behaviors.
[youtube]https://www.youtube.com/watch?v=1ZnPZjmI2iQ&list=UUtuSU3KtIjV0MglOms6wWEQ&index=3&feature=plcp[/youtube]
To check fees and availability on Leonard Brody call Eagles Talent Speakers Bureau at 1.800.345.5607.