Not sure who to pick for this election?

The Capitol Steps and The Politicos Comedy Brigade are two candidates we can all support! They both create political satire pieces, featuring impersonations of the most popular politicians. 
Our video below shows both of the group's impersonations of the Democrat and Republican candidates for this election.
Which group nailed their Hillary Clinton and Donald Trump impersonations the best?
Cast your "vote" in the comments!
The Capitol Steps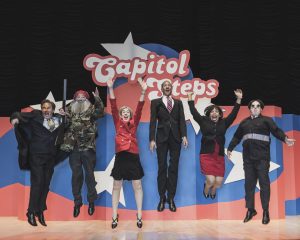 The Capitol Steps formed in December 1981 when 3 staffers for Senator Charles Percy were planning entertainment for a Christmas party. After failing to stage a nativity play, they decided to dig into the headlines of the day and created song parodies and skits which conveyed a special brand of satirical humor! In addition to this, the Capitol Steps have recorded over 30 albums featuring funny songs to reflect the current political issues, the most recent one is, What to Expect When You're Electing. For the past 35 years they've performed all over the United States with 500 shows annually. The Capitol Steps have been featured on NBC, CBS, ABC, and PBS and can be heard 4 times a year on National Public Radio stations nationwide during their "Politics Takes a Holiday" radio specials.
OR
The Politicos Comedy Brigade
The Politicos C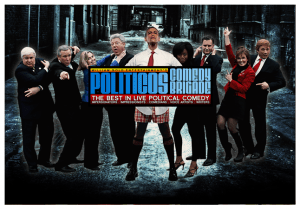 omedy Brigade is a political comedy team that focuses on comedy, satire and parodies. The group, formed in 2009, is most known for their portrayals of the current president, Barack Obama (they have 4 impersonators for him!). They also feature many other popular political figures and current political hot topics. The Politicos also offer a variety of live shows for their audiences. The group has been featured on numerous television shows like NBC, ABC, HBO, Fox News, and more.
For more information on booking a political humor group for one of your events, check out www.eaglestalent.com or call our office at 1.800.345.5607.