Did you know…
Currently, more than 13 million Americans have either survived a heart attack or been diagnosed with heart disease?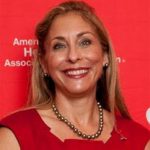 Well, Health and Wellness speaker Janet Brill believes that "What many of these "survivors" need to know is that a healthy lifestyle and carefully following doctor's orders can prevent another heart attack." Recognized as one of the leading experts in cardiovascular health, Dr. Brill is regularly sought after by individuals and organizations alike to share her insight on ways to improve nutrition and fitness in our lives. As a keynote speaker, Dr. Brill is dedicated to acknowledging the hurdles that many Americans face when it comes to handling heart health. Some of her programs include: 
Cholesterol Down!
In Cholesterol DOWN, Dr. Janet shares with you her miraculous lifestyle plan, proven to lower your "bad" cholesterol naturally, without prescription drugs.
Prevent a Second Heart Attack
In Prevent A Second Heart Attack, Dr. Janet shares with you her miraculous Mediterranean lifestyle plan for preventing, treating and even reversing heart disease.
Heart Disease Proof
 In Heart Disease Proof, Dr. Janet shares with you her miraculous lifestyle plan for preventing the number one cause of death in American men and women.
For more information on booking Dr. Janet Brill for one of your events, check out her page on our website or call our office at 1.800.345.5607.