Recently, there has been much talk about the future of Apple, whether or not they will aid the FBI in breaking important encryption data on their phones. According to Apple, breaking this encryption compromises the safety and information of millions of Apple users, leaving them vulnerable to hackers and other individuals seeking to break into their phones. On the other hand, the FBI believes that possessing the tools to break into encryption data aids in the fight against terrorism, as they have the ability to be one step ahead of terrorists. 
This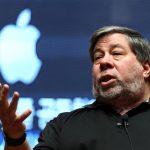 debate teaches organizations an important lesson: technology is rapidly changing and it best to stay on top of things. While it may be hard to grasp the many changes going on in the technological industry, Eagles Talent Speakers Bureau hosts many technology speakers on our website, such as Steve Wozniak, who travel around the world teaching organizations best practices when it comes to the newest updates and gadgets.
As the co-founder of Apple Computer, Inc., Wozniak has immense experience in creating technology that revolutionizes the world. Wozniak's keynote speeches have the power to take complex ideas and concepts and make information available to people on all levels of technological literacy. A Silicon Valley icon, Wozniak's advice continues to be revered, as many organizations incorporate his message into their practices, resulting in effective results. 
For more information on booking Steve Wozniak for one of your events, check out his page on our website or call our office at 1.800.345.5607.