We're counting down the Top 10 business speakers for corporate and association conferences & conventions in 2015.  These professional speakers are former CEOs, leadership and team professionals, experts to help organizations grow and increase their profit. The key ingredient to their credibility is success. This top 10 list is accumulated from business Speakers who have a stellar reputation with meeting and event planners, as well as most requested and booked.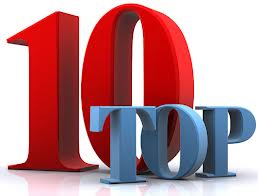 And here's the Top 10 list from Eagles Talent Speakers Bureau.
1) Mark Thompson
Mark's picture must be in the dictionary for success. He is the CEO and cofounder of Virgin Unite Mentors, Sir Richard Branson's network for executive coaching and entrepreneurial innovation and is a Founding Patron of Virgin Unite's Entrepreneurship Centre. He was also Charles Schwab's former Chief of Staff, Chief Customer Experience Officer, Chief Communications Officer and cofounder of the Schwab Foundation. You can also add that he has served on the Board of Directors of Best Buy, Korn Ferry and Interwoven (now owned by HP).

2) Josh Linkner
Josh is a NY Times Bestselling Author, Founder and former CEO/Chariman of ePrize (largest interactive promotion agency in the world), and CEO and Managing Partner of Detroit Venture Partners. That's sound like success, right!

3) Laura Schwartz
Laura's a bestselling author of Eat, Drink & Succeed, a TV commentator, AND former White House Director of Events (under the Clinton Administration). She's a perfect speaker who can help you with the keys to building better partnerships and relationships inside and outside the office.

4) Bill Rancic
Bill was the first winner on the hit show The Apprentice. He also stars with his wife Giuliana on the E! Network — but even more, he is an amazingly successful entrepreneur. He truly knows how to seize an opportunity.


5) Polly LaBarre
Polly is a bestselling author, speaker, and entrepreneur. She was a member of the original team of Fast Company magazine, where she was senior editor for the better part of a decade. 

Who is the best keynote speaker for your group? Get your answer here. 

6) Sara Blakely
Creator of Spanx and ASSETS. Blakely took $5,000 in savings and began her adventure in the $2 billion male-dominated hosiery industry.

7) Mike Abrashoff
Mike was the former Commander of the USS Benfold and author of It's Your Ship. Talk about leadership!

8) Marshall Goldsmith
Marshall is the million-selling author or editor of 34 books, including the New York Times and Wall Street Journal bestsellers, MOJO and What Got You Here Won't Get You There – a WSJ #1 business book and winner of the Harold Longman Award for Business Book of the Year. He provides top-rated leadership training for executives that ensures they achieve and sustain long-term, positive behavioral change.

9) Tom Flick
As a former NFL quarterback, Tom helps people become effective leaders and to look at things from a different perspective in order to find new ideas for approaching challenges and moving things forward.

10) Tim Sanders
Tim focuses on the importance of relationships in running a business and asserts that everyone in an organization is important to its growth and should not be overlooked. 


View additional top business speakers here. Is there one you're looking for? Let us know: [email protected]