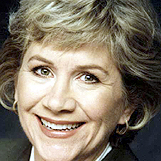 Barbara Bartlein, RN
Motivational Humorist
Fee Range: Notes on Fees



$7,501-$10,000



Program Type



- Keynote Speaking
- Half Day
- Full Day

Traveling From:



Wisconsin


Topics
Customer Service
Motivational
Relationships
Spouse Programs
Success Strategies
Bio
Make them laugh and they will learn! Barbara Bartlein provides entertaining programs with take-home content to build your success. She has worked with organizations such as Northwestern Mutual, SBC Global Network and Miller Brewing to develop leadership skills, increase teamwork, and enhance customer loyalty.
» Read Full Bio
Speaker Programs
The Magic of Making A Difference
A presentation geared toward recognizing volunteers and the contribution they make. Extremely well received. Humorous and Motivating.

Laughing Matters
This widely popular and humorous presentation will motivate and inspire you. Your ability to find humor and laughter is one of the keys to success. Build your "funny bone" and increase your humor quotient. Barbara will make you laugh while arming you with tools to conquer life's challenges.

Fired Up? Or Burned Out!
Fire up your energy while managing and letting go of stress. Learn the techniques to avoid, reduce and manage stress that results from life events. Includes a self-assessment of your stress level and relaxation techniques.

The Wendy Syndrome
Designed especially for women, this enormously entertaining keynote will inspire you and make you laugh. Examine your own balance and self-care while identifying the roadblocks in your way. Includes a hilarious look at male-female relationships and what makes them tick. A must for women in the new millennium.
For booking or speaking fees, performance fees,
appearances, and availability, or to BOOK THIS TALENT,
please call us at 1-800-345-5607.