In this two-part interview Stephanie Decker shares her heroic story of how she lost her legs saving her kids during a tornado in 2012. Decker also reveals some personal insight on how to battle fear, goals, and disabilities.

PART ONE OF THE STEPHANIE DECKER INTERVIEW:
In part one of the interview, Stephanie discuses her previous experiences with disabled people. Before she was injured, she never noticed how poorly they were treated or the challenges they face with accessibility.

PART TWO OF THE STEPHANIE DECKER INTERVIEW: 
In part two of the interview, Stephanie reveals how she set and achieved her personal goals. She also discuses her passion for the Stephanie Decker Foundation, and reveals how President Obama played a role in her receiving high-tech prosthetic legs.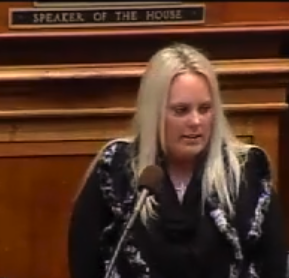 Since her recovery, Decker has been such an inspiration to so many people. She shares her message as a keynote motivational speaker with organizations and individuals to help overcome adversity.