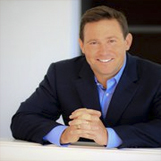 Jon Gordon
Positive Strategies for Life and Work
X
Program Descriptions
The Energy Bus
Jon Gordon presents a powerful roadmap to overcome common life and work obstacles and bring out the best in yourself and your team. Everyone faces challenges and every person, organization, company and team will have to overcome negativity and adversity to define themselves and create their success.Whether you are a leader looking to build a positive culture, a manager trying to energize and engage your team or someone who desires to enhance your productivity and performance, this talk will help you create more success and enjoy the ride of your life.

SOUP: A Recipe to Nourish Your Team and Culture
Get ready to stir the pot and discover a proven recipe to build a winning team and create a culture of greatness. In this powerful, nourishing and humorous presentation, Jon Gordon shares the key ingredients to lead, unite, and engage your team. If you are ready to stir the pot, lead by your example, boost morale and create engaged relationships that foster teamwork and enhance performance, then this Soup is for you and your team.

The Seed
This presentation is the answer to the challenges faced by leaders of organizations across a variety of industries. How do you keep your people committed and passionate about the work they do and the organization they do it for? The research shows that people are most energized and engaged when they are using their strengths for a bigger purpose beyond themselves. Thus, in this thought provoking and engaging talk, Jon Gordon shares the significance of this research and the essential principles to help you, your team and organization work with more passion and purpose. If you are ready to plant yourself where you are, make a difference and inspire your colleagues/employees/customers with your performance then this talk is for you and your team.

Training Camp:What the Best do Better than Everyone Else
Have you ever wondered what makes someone great in their field of work? Based on his work with professional sports teams, world-class organizations, and interviews with top professionals in a wide variety of fields, Jon Gordon discovered that the best of the best share a number of similar characteristics. There is a formula for success. There are habits that the best do that others don't and things that they do better than everyone else. There is a way that the best of the best approach their life and work and craft that differentiates themselves from others. This formula is predictable, repeatable and a process anyone can follow. In this inspirational keynote, Jon shares invaluable wisdom, deep insights and proven strategies on what it takes to bring out the best in yourself and your team.Whether you play sports or the piano or work with numbers, a computer or a scalpel, these lessons apply to everyone who must climb the mountain before reaching its peak.

The Benefits of Being Positive
Being positive is not just a nice, feel-good way to live and work. The latest research demonstrates it's the way to live and work if you want to be more creative, productive and successful. Research shows that positivity improves leadership and teamwork, boosts sales performance, enhances creativity and cultivates high performing work environments. In this entertaining and inspiring presentation Jon Gordon shares proven principles, strategies and research along with humorous stories and real work applications to feed your team and organization with positivity. The strategies in this talk have benefited many Fortune 500 companies, professional sports teams, college football teams that have played in national championships, school districts, hospitals and more.

The Greatest Success Strategies of All
Based on The Carpenter, Jon Gordon presents powerful lessons and the greatest success strategies of all to build a better life, career, team and organization. Everyone faces adversity and every person, organization, company and team will have to overcome fear, failure, busyness and stress to stand out, excel and make an impact on your team, customers, and the world.

Whether you are looking to enhance your leadership, teamwork, sales performance or customer service Jon Gordon provides the tools you need to create your masterpiece. Let's get started and begin the building process today.

Jon Gordon's Additional Speaking Topics:
The Power of Positive Leadership
How Positive Leaders Change the World
Create a Culture of Greatness
Sales Training Camp: What the best sales people do better
Selling with Purpose
5 Ways to Stand-out and Grow your Business
The Secrets to Great Customer service
Service Excellence
The Power of Positivity
Build a Winning Team
Winning with Relationships
5 Ways to Think like a Champion
The Benefits of Being Positive
What Great Leaders do differently
Why Book Jon Gordon?


Jon speaks on leadership, teamwork, sales and service, and provides audiences with a framework for taking it all to a new level.
His engaging talks and principles have influenced numerous leaders and teams in professional sports, business, healthcare and education.
Jon Gordon's best-selling books and talks have inspired readers and audiences around the world. His principles have been put to the test by numerous Fortune 500 companies, professional and college sports teams, school districts, hospitals, and non-profits. He is the author of 16 books including 6 best-sellers: The Energy Bus, The Carpenter, Training Camp, You Win in the Locker Room First, The Power of Positive Leadership and The Power of a Positive Team. Jon and his tips have been featured on The Today Show, CNN, CNBC, The Golf Channel, Fox and Friends and in numerous magazines and newspapers. His clients include The Los Angeles Dodgers, The Atlanta Falcons, Campbell Soup, Dell, Publix, Southwest Airlines, LA Clippers, Miami Heat, Pittsburgh Pirates, BB&T Bank, Clemson Football, Northwestern Mutual, Bayer, West Point Academy and more.

Jon is a graduate of Cornell University and holds a Masters in Teaching from Emory University. He and his training/consulting company are passionate about developing positive leaders, organizations and teams.
Books