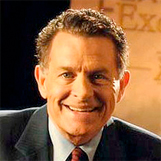 Lee Cockerell
Former Exec VP of Operations for the Walt Disney World® Resort
X
Program Descriptions
Disney's Approach to Leadership Excellence
This course explores strategies and tactics for delivering results through Disney's approach to values-based leadership, helping organizations to grow and succeed. You will learn how to: effectively communicate your vision and examine personal methods for inspiring others; explore successful Disney systems and the organizational structures that support them; examine the strategies Disney leaders employ to keep their teams engaged in their work; employ methods for sustaining momentum toward the achievement of goals; and develop day-to-day behaviors that will assist you in making a long-lasting impact on the people around you.

Disney's Approach to Selection, Training, and Engagement
Communicating and nurturing the culture of your organization is vital to the successful engagement of your employees. From recruiting to career management, employees want to know your expectations and how you are going to support them in meeting those expectations. This course will help you to: select employees with the skills who are the right "fit" for your organizations culture; train employees to make their best contribution and provide them with opportunities to improve their performance; communicate with all levels of your organization; and provide a supportive environment that celebrates success.

Disney's Approach to Quality Service
Uncover some of the secrets behind the Disney service culture and processes. In this course you will examine the time-tested model for delivering a world-class customer experience and discover how attention to detail creates a consistent, successful environment for both employees and customers. You can then use these ideas to transform and improve your own organizations delivery of quality service.

Disney's Approach to Brand Loyalty
For decades, Disney has been creating and sustaining lifelong relationships with its customers while producing strong business results. In this course you will explore how to: align your product/services to the expectations of your customers; analyze and improve your customers experience by delivering on your brand promise; develop employee interactions with your customers which leads to customer loyalty and satisfaction, identify opportunities to expand beyond your organizations core products and services, and design an action plan that promotes loyalty in your organization.

Disney's Approach to Creativity and Innovation
Founded upon the principles of creativity and innovation, Disney continues to foster and organize the creative energy of its employees with great success. This course will help you discover how to foster a collaborative environment that unleashes the creative resources of your entire organization; establish systems and processes for effective risk-taking; focus employees creativity on the goals of the organization; implement internal structures and processes that make innovation a reality; and inspire a culture of continuous creativity and innovation.

Disney's Approach to Business Excellence
In one immersive program, Disney's legendary "Chain of Excellence" incorporates leadership, customer experience, brand loyalty, creativity & innovation, and employee selection, training & retention. For over 80 years, The Walt Disney Company has maintained a comfortable and lasting position in the marketplace due to a strong commitment to its core values. Throughout this course, you gain insight into the strategies that drive the Disney organization. Discover how to adapt these methods to strengthen your organization and drive long-term results.

Building a Culture of Health Care Excellence
Learn the five most powerful Disney philosophies – leadership, customer experience, brand loyalty, creativity & innovation, and employee selection, training & retention – and how these universal assets of a successful organization have been applied in the healthcare industry. You'll hear how, by inspiring leaders and motivating staff, you can enable them to satisfy patients and their families, fostering an environment of patient-centered care and a reputation for service excellence.
When Lee Cockerell announced his retirement on July 28, 2006 it marked the beginning of a new adventure for the former Executive Vice President of Operations for the Walt Disney World® Resort.

"As the Senior Operating Executive for nine years Lee led a team of 40,000 Cast Members and was responsible for the operations of 20 resort hotels, 4 theme parks, 2 water parks, a shopping & entertainment village and a sports and recreation complex in addition to the ancillary operations which supported the number one vacation destination in the world." One of Lee's major and lasting legacies was the creation of Disney Great Leader Strategies which continues on as the primary resource for developing the 7000 leaders at Walt Disney World.

Lee has held various executive positions in the hospitality and entertainment business with Hilton Hotels for eight years and the Marriott Corporation for 17 years before joining Disney in 1990 to open the Disneyland Paris project.

Lee has served as Chairman of the Board of Heart of Florida United Way. He currently serves on the Board of Trustees for the Culinary Institute of American (CIA). In 2005 Governor Bush appointed Lee to the Governor's Commission on Volunteerism and Public Service for the state of Florida.

He is now dedicating his time to public speaking, authoring a book on leadership which will be published in 2008 and performing leadership and service excellence consulting for select companies as well as the Disney Institute. Lee has received the following awards;

2002 Golden Chain Award for Outstanding leadership and business performance from the Multi-Unit Foodservice Operations Association (MUFSO).

2003 Silver Plate Award for Outstanding Operator in the foodservice industry from the International Foodservice Manufacturers Association (IFMA).

2006 Excellence In Production Operations Management and Leadership (POMS) from the Productions and Operations Management Society (POMS).