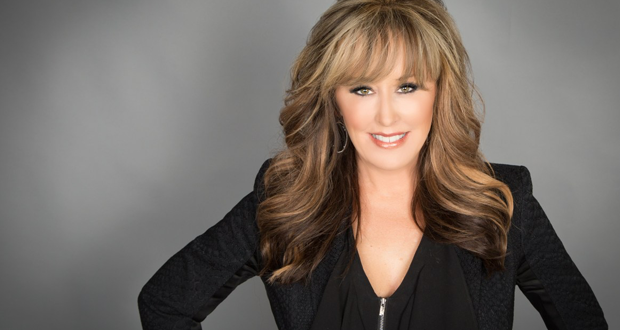 Lisa Copeland
Top 100 Women in the Automotive Industry, Former FIAT Dealership Principle, Award-Winning Sales Strategist, Best-Selling Author
X
Program Descriptions
Are you looking for the best strategies to help your sales team get "unstuck" so that they can find the motivation to move forward in a powerful way? Lisa Copeland is a motivational speaker/trainer with expertise in sales, and she has the real-world experience to know the tools that can be used to help sales teams overcome mediocrity. If you are looking for a presenter that will propel your team to crush sales records, then Copeland is the right speaker for your event.
As a former owner of an award-winning car dealership, Copeland learned first-hand how to leverage personal development to boost sales. Through the experience of growing a business and breaking self-imposed limits, she discovered the #1 thing that holds people back: FEAR. Her presentations move individuals to take action to re-purpose their fear to become fearless. As a result, these tools can be used so that your team can shatter barriers and maximize results.
Copeland is a talented teacher, helping your organization to identify an underlying purpose to reach higher levels of success. Too often, teams get stuck addressing the surface problems, which results in a vicious cycle of the same stumbling blocks that never seem to end. Copeland can break that cycle by teaching audience members to face the true factors that affect sales success. She helps individuals to step out of their comfort zones so that they can become change agents in their lives and community.
Crushing it in Business:Copeland is the Co-author of "Crushing Mediocrity" 10 ways to rise above the status quo. She will share with your team how to crush through fear, discover your underlying purpose, stand out and become a change agent for success.
Corporate Culture/ Customer Service: Lisa is an award-winning expert is building high performance cultures. She has won "Best Work Place Awards 2013, 2015 and is a receipt of Chryslers most prestigious award sales and customer service award "Walter P Chrysler". Copeland believes "It isn't what you sell, it's what you stand for."
Sales and marketing: Lisa is an award winning sales strategist. In this talk she shares insight and strategies based on the bold bet that she made with the CEO of FIAT brand and that her team would break the worlds sales record and deliver 100 new FIAT 500's in one month. She was the #1 FIAT/Alfa Romeo dealer since the brands reemergence in US market 2011.
Breaking Glass Ceilings: Lisa is a passionate supporter of women organizations. She is an investor in EBW2020 (Empowering a Billion women 2020). In this presentation, she shares how women can break the barriers.
Why Book Lisa Copeland
Lisa Copeland teaches sales organizations about Purpose, People, and Profits. Her formula for success outlines how high-performance organizations deliver extraordinary sales results by creating a "Sold-Out" culture where people believe that what they do matters. Increased employee engagement, retention and ROI are the proof.
Lisa's energy and intelligence will immediately engage attendees. As a former award-winning automobile dealer, that not only "Crushed" world sales records, she broke a few glass ceilings along the journey. She has the credibility and business acumen – and a bit of Texas sizzle – to set an exciting tone for any conference. With her dynamic personal style and deep insights into sales, Lisa inspires purpose and drives action in your organization. Your event participants take away a proven process to "clarify their purpose, simplify their path, and execute their plan for success".
Lisa is an expert at getting individuals and organizations unstuck and out of their old mindsets and habits with an emphasis on personal responsibility. She ends her presentations with a rousing call-to-action that gets everyone engaged, accountable and ready to take bold risks.
Lisa Copeland is an International Keynote Speaker, Television Personality, I Heart Radio Host of" Cars Her Way talk show", Best-Selling Author, Podcast Host, regular Fox Business automotive contributor, Award Winning Sales Expert, and Former Automotive Dealer Principal.

Lisa works with automotive dealers and auto manufacturers worldwide to help them better understand the female consumer and create traditional and digital marketing strategies that appeal to the number one influencer in the world HER! Lisa is a leading expert and advocate for female consumers. Her call-in show on IHeart radio airs on Sundays where she and her co-host Chris Martinez help women navigate the "murky" waters of car buying. Her latest book "Car buying, Her Way- The Fierce Girl's Roadmap to the Car of Your Dreams " is a practical guide for ALL consumers to take charge of their car buying experience.

Lisa's accolades and awards include:


2018 Texas Business Woman of the Year finalist- Texas Women's Chamber of Commerce
2017 Forbes Council of Coaches
2018 Texas Auto Writers Association- Journalist
Awarded Top 100 Women in Automotive Industry in 2015 by Automotive News
Named to Board of Directors of Women in Automotive in 2016
"Women of Distinction" award, named by the Girl Scouts CTX in 2012
Served four years on the FCA National Dealer Council
Named one of the Five Most Powerful Women in Austin by the Austin Business Journal in 2012
Led the first FIAT retailer to break the NAFTA sales record by selling more than 100 new FIAT 500's in one month in 2012


In 2015, Copeland and FIAT of Austin earned FCA's highest honor "The Walter P. Chrysler" Award for sales and service excellence
Recognized as #6 Best Workplace in North America by Automotive News in 2013 and 2015
Named "Outstanding Business Leader 2014" by Northwood University.

Her success story has been featured in prominent publications including the Wall Street Journal, the New York Times, Marie Claire, Fox Business and Bloomberg.