With the 52nd Super Bowl around the corner, it's time to get pumped, get in the zone, and kick off the day by sharing some of our favorite Football/NFL Keynote Speakers! Any of the following speakers would be perfect candidates for your upcoming sports ceremony or motivational conference!
---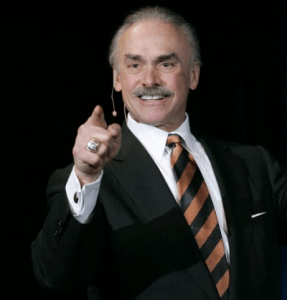 Rocky Bleier has been everything from an NFL Running Back to Vietnam Veteran and author. As a Pittsburgh Steelers running back, he takes audiences from his early years through his professional career, to his drafting with the United States Army and discusses the lessons he learned along the way. As a presenter, Bleier continues to deliver his speeches with the same optimism, sense of humor and steadfast determination to each presentation again and again.
Traveling From: Pennsylvania
Fee: $10,001-$15,000 – exact fee falls within this range.
Topics: Sports Stars, Military, Football/NFL
---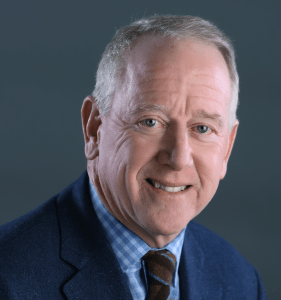 Archie Manning is an NFL legend to look up to. As a former NFL QB and multi-award winner, he drives home the significance of how great leadership and teamwork can bring success. He attended the University of Mississippi where he was named an All-American Quarterback and his number is now retired. Additionally, he was inducted into the National Football Foundation College Hall of Fame. He is also extremely active in a wide variety of charitable and civic causes such as the Louisiana Special Olympics. As a peak performance speaker, he brings inspiring topics to his current audiences to inspire them beyond the conference room and into their everyday lives.
Traveling From: Louisiana
Fee: Call for free
Topics: Leadership, Football/NFL, Peak Performance
---
Eric Boles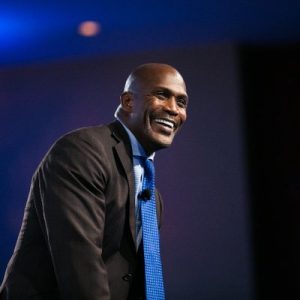 has utilized his experiences in the NFL with the New York Jets and Green Bay Packers to become a powerful motivational speaker on authority, cultural transformation, change, and much more. He is a believer in employee and organizational development and equips your organization with the tools to create and maintain winning attitudes. As a highly acclaimed keynote speaker, business consultant and executive coach, Boles brings an abundance of actionable content to the podium – leaving audiences feeling truly empowered.
Traveling From: Washington
Fee: $15,001-$20,000 – exact fee falls within this range.
Topics: Personal Growth, Sports Stars, Leadership
---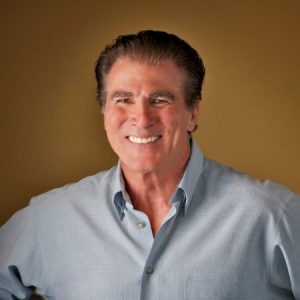 Vince Papale made the Philadelphia Eagles at age 30 and became the oldest non-kicker rookie in NFL history and to this day, he still holds that record. He was with the Eagles for four seasons as a wide receiver and was voted Special Teams Captain by his teammates. In 1978, he was voted "Man of the Year" by the Eagles for his many charitable activities. In addition to his successful career, his athletic achievements were admired so much that they were depicted in the Disney motion picture, Invincible. Since then, he has focused on being an enthusiastic and educational speaker and sharing his training tips for reaching one's full potential.

Traveling From: New Jersey
Fee: $15,001-$20,000 – exact fee falls within this range.
Topics: Overcoming Adversity, Team Building, Cancer Awareness
---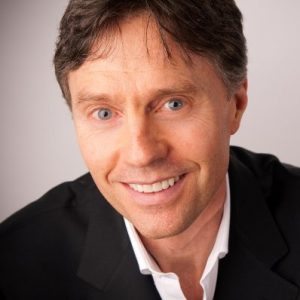 Tom Flick's exceptional ability to communicate clear business solutions with humor, wit and razor-sharp insight make a tremendous impact on audiences all over the globe. During his speeches, he draws on his past as a former NFL quarterback for seven seasons to express the importance of seizing opportunities, growth, and implementing your power. In his presentations, he is captivating, insightful, and customizes every speech based on each organization's desired outcomes.
Traveling From: Washington
Fee: $20,001-$30,000 – exact fee falls within this range.
Topics: Change, Motivational, Peak Performance
---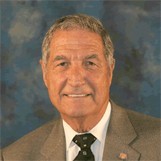 Gene Stallings is a former NFL and NCAA champion whose coaching legacy has impacted thousands of athletes and still impacts those who hear him speak today. Stallings spent a total of 14 years as a college head coach with an overall collegiate record of 97-61-2. In addition, twenty of his former players have gone on to play in the National Football League. Today, he speaks on family relations and leadership topics. He is also a philanthropist and highly-awarded supporter of special needs individuals.
Traveling From: Texas
Fee: Call for free
Topics: Football/NFL, Coaches & Managers, Spouse Programs
---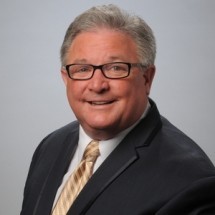 Terry Bowden became the youngest head college football coach in the country, when at age 36 he took over at Auburn University; where the Tigers were coming off of two straight non-winning seasons. Winning his first 20 straight games, including an undefeated first season. In 1993, Terry swept virtually every national coach of the year award; including beating out his own father, Bobby Bowden, for the Paul "Bear" Bryant Award. He has proven his ability to discover the weaknesses and deficiencies in football programs at all levels. His enthusiasm, contagious optimism, confidence and work ethic are the qualities that made him a legendary coach and are the qualities he imparts to audiences.
Traveling From: Alabama
Fee: $7,501-$10,000 – exact fee falls within this range.
Topics: Sports Commentators, Coaches & Managers, Team Building
---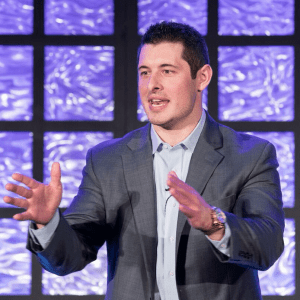 Matt Mayberry has won on and off the field as a Former NFL Linebacker for the Chicago Bears, Healthcare Business-Development Professional, Entrepreneur Magazine Columnist, and Peak-Performance Strategist. As an athlete and business professional, Matt has a real-world understanding that success is based on the key areas of peak performance, overcoming adversity, culture, and teamwork. In addition, Matt is Indiana University's current record holder for most sacks in a single game and was the team recipient of the prestigious Howard Brown Award. Today, Matt presents effective programs to individuals all over the globe, leaving them with transformational breakthroughs.
Traveling From: Illinois
Fee: $10,001-$15,000
Topics: Goal Setting, Sales Strategies, Corporate Culture
---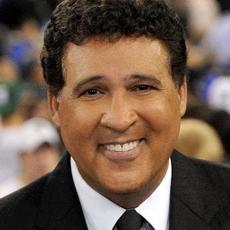 Greg Gumbel is a three-time Emmy Award Winning TV Sports Broadcaster. Throughout his 40+ years experience in the business, Gumbel has become one of the most outstanding and best known announcers in sports TV. He's covered everything from Major League Baseball to the NBA to the NFL, Olympic games and much more. He offers an entertaining, yet compelling speech with his personal stories and insights into the world of sports to put audiences in the midst of the play-by-play excitement.
Traveling From: Florida
Fee: $20,001-$30,000
Topics: Celebrity Speakers, Media Personalities, Sports Commentators
---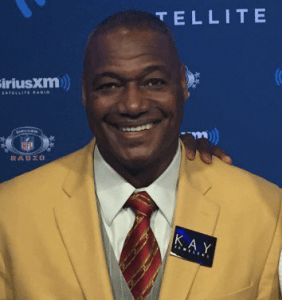 Derrick Brooks is an eleven-time Pro Bowl selection and nine-time All-Pro. Additionally, he was named AP NFL Defensive Player of the Year in 2002, and won Super Bowl XXXVII with the Bucs. He was a first ballot Hall of Famer in 2014 as well as NFL Man of the Year. He is currently a co-owner and president for the Tampa Bay Storm of the Arena Football League. In his presentations, he speaks passionately on several topics, including Education, Community and Family.

Traveling From: Florida
Fee: $30,001-$50,000
Topics: Football/NFL
---
For more information on booking NFL Motivational Keynote Speakers, visit eaglestalent.com or call 1.800.345.5607
---