In honor of Caribbean Heritage Month, we would like to highlight some of our favorite Caribbean dishes from our favorite celebrity chefs, such as….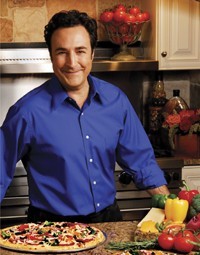 John La Puma MD is the leading physician voice for healthy eating as part of health, and an expert in wellness and stress management. Both a board-certified practicing internist and professionally trained chef, he is a New York Times best- selling author twice, on healthy aging and diet. Check out his recipe for Caribbean Chicken With Black Beans, Sweet Potato and Lime here!
Ingredients:
2 teaspoons canola or olive oil
1 medium white onion, chopped
1 medium sweet potato (8 ounces), unpeeled, diced (1/2 inch chunks)
4 teaspoons Caribbean jerk seasonings, such as McCormick brand, divided
1-cup low salt chicken broth
2 bay leaves (optional)
4 (4 ounce) skinless, boneless chicken breast halves
Cooking spray
1 can (15 to 16 ounces) black beans, rinsed and drained
1/4-teaspoon salt
1 lime
Optional condiments: Jamaican pickapeppa sauce*, mango chutney, plain yogurt, chopped cilantro
* Jamaican pickapeppa sauce may be found in the condiment section of your supermarket.
Directions:
Heat a large deep skillet over medium-high heat. Add oil, then onion. Cook 5 minutes, stirring frequently. Stir in sweet potato. Sprinkle 2 teaspoons of the seasonings over vegetables; cook 1 minute. Add broth and, if desired, bay leaves; simmer uncovered 10 minutes. Meanwhile, sprinkle remaining 2 teaspoons seasonings over chicken; coat chicken with cooking spray. Grill over medium coals, broil 4 to 5 inches from heat source or cook in a ridged grill pan over medium heat until chicken is just cooked through, 4 to 5 minutes per side. Stir black beans and salt into the sweet potato mixture. Finely shred or zest enough lime peel to measure 1/2 teaspoon; stir into bean mixture. Cut lime into four quarters; set aside. Continue cooking bean mixture 4 to 5 minutes or until sweet potato is tender. Discard bay leaves if using. Transfer bean mixture to four serving plates; top with chicken and serve with lime wedges. Top chicken with condiments as desired.
Tips:
Adding the black beans at the end of cooling lets the onion stay white. The beans pick up just enough seasoning from the stock and the lime to perk up.
Substitutions:
Blackened seasoning mix may replace the Caribbean jerk seasoning mix; 1/2 teaspoon Old Bay seasoning may replace the bay leaves.
Preparation Time: 10 minutes
Cooking Time: 20 minutes
Servings: 4
Interested in booking Dr. John La Puma, check out his profile on our website or call Eagles Talent Speakers Bureau at 1-800-345-5607.
Want more recipes?
…then check out other dishes in honor of Caribbean Heritage Month from Chef Curtis Aikens and Chef Joey Altman!