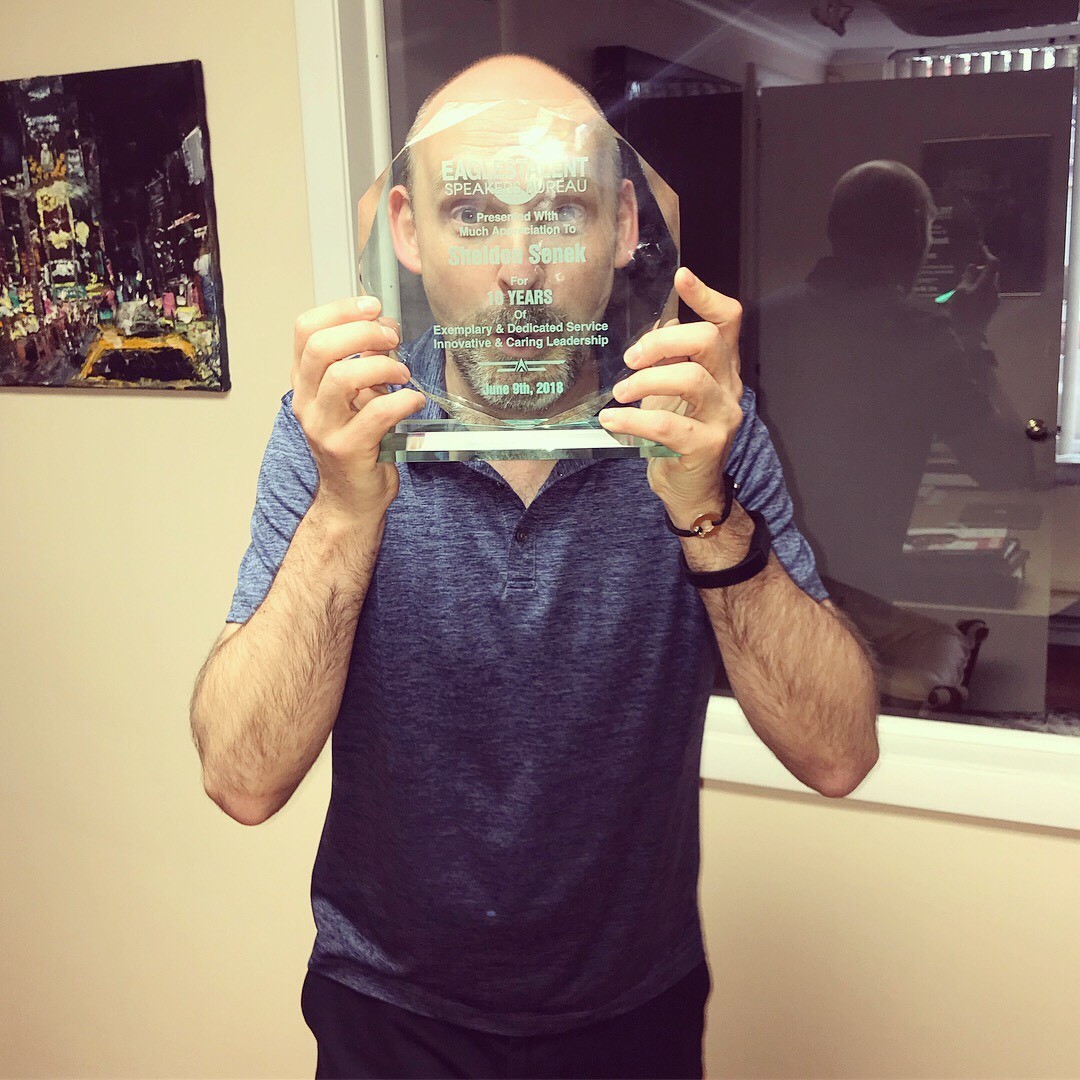 2018 marks another entrance into the Eagles Talent Ten Year Club. Our newest inductee: Sheldon Senek, Eagles Talent's fearless leader and President. Since 2008 Sheldon has helped shape the vision of the company by becoming a leader in the Speakers Bureau Industry–currently serving on the Board of Governers for IASB (International Association of Speakers Bureaus). Sheldon joins the likes of Jessica Wysocki, Bill Lee, and countless other ETSB employees who have remained loyal team members for over a decade.
In recent years, longevity in the workplace has become scarce–with employees under twenty five reportedly seeking a new job every two and a half years. In today's fast-paced world, it is no surprise that employee turnover rates have increased significantly in the past decade. Contrary to popular belief, Human Resource professionals and job recruiters actively look for applicants who have held the same job for at least four to five years when filling an open position.
Employee retention is beneficial to both the employee and the organization. An employee with five years of experience under his/her belt has a deep understanding and knowledge of the complexities of an organization, its customers, and products/services.
Here are 3 tips for increasing employee longevity:
1) Encourage a healthy work/life balance.
Whether it's providing a generous PTO policy or opportunities to work from home, it is important to relay the following message to employees: your time is important. Since the rise of smart-phones, at times it can feel as if work is inescapable. Be sure to encourage your employees to make time for themselves. Click here for a list of speakers that are dedicated to helping you flourish in the workplace without putting a hinder on your social life.
2) Offer employees growth options.
When accepting a job position, prospective employees are no longer solely interested in good benefits. Polls show that 87% of millennials say career growth opportunities are at the top of their list of deal-breakers. By providing employees with opportunities to expand and grow their role over time, an organization can improve their retention rate and increase employee longevity. Click here for a list of speakers that can help equip you with the tools to provide your employees with growth opportunities and overall expand your business.
3) Celebrate success!
Everyone wants to feel appreciated and recognized for their hard work and dedication. Create an office culture that celebrates accomplishments and rewards significant achievements. This will create a positive atmosphere among employees, reduce stress, and increase productivity tenfold. Click here for a list of speakers that can help you craft and implement a reward system for your organization and in turn improve your office's atmosphere.
---
For more information on booking a speaker, email info@eaglestalent.com or call 1.800.345.5607
---