When planning a corporate event, the first step should always be to determine a tone and theme that you want to use to identify the overall tone of the event. Depending on the topic of your event you may choose a speaker based on expertise, entertainment value, or even fee. However, if you have not been considering a female speaker in your search then you are missing out on a wealth of knowledge and wisdom, not to mention unique points of view, that female keynote speakers can offer.
If you want to inspire the women in your organization by showcasing powerful role models, if you want to highlight women who have succeeded in sports and business even when these fields were dominated by men, or if you just want a powerful voice to resonate with your conference attendees, check out these insightful female speakers:
Barbara Corcoran went from a D student throughout high school and college to the Chairman of one of the most well-known real estate agencies on the planet. Barbara Corcoran is also the author of "If You Don't Have Big Breasts, Put Ribbons on Your Pigtails", a lively guide on how to succeed in business.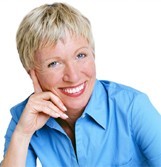 Dara Torres has been competing internationally as a swimmer since the tender age of 14. Since that time she has earned 12 Olympic medals on the US team. She captured the hearts of the American public when she made a comeback at the age of 41 taking 3 silver medals at the 2008 Olympic games.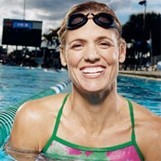 You've probably used the phrase "Kodak Moment" at some point or another in your life, but you probably didn't know that Linda Kaplan Thaler was the woman behind it. In her 25+ years in the advertising and entertainment industry her agency has created many memorable catchphrases and campaigns that have helped define some of the most well-known brands as we know them today.