The month of March marks Cerebral Palsy Awareness Month. Josh Blue exemplifies a talented individual who doesn't let this disorder limit his success as a comedian by any means.
---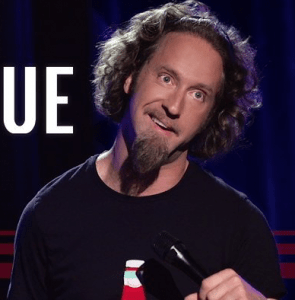 A big part of Josh Blue's comedy skits include a portion of him making fun of himself. He's not afraid to take his struggles and turn them into light-hearted entertainment. He encourages audience members to see the beauty in imperfecion. Josh reminds audiences of the importance in not taking life too seriously! His message has gained a lot of popularity over the years, and it has allowed him to be a regular guest star on Comedy Central. Additionally, his story has been featured on Fox, CBS, ABC, and MSNBC. He was the first comedian to perform stand-up on "The Ellen DeGeneres Show," and was the 2006 Winner of NBC's "Last Comic Standing." In addition to Blue's presence on stage, he maintains an active role on the U.S. Paralympic Soccer Team and competed in Athens at the Paralympic Games.
Today, Josh continues to break down stereotypes of people with disabilities one laugh at a time. His stand-up routine is in a constant state of evolution and his off-the-cuff improvisational skills guarantee that no two shows are exactly alike. Watch the video below to get a look for yourself!
---
For more information on how to book Josh Blue, contact info@eaglestalent.com or call: 1.800.345.5607
---