Does the thought of planning a professional conference make you cringe? Do the logistics of it make you feel like hiding under the desk of your cubicle? Believe it or not, conference planning doesn't have to be a painful procedure. Follow these few simple steps to make sure you get off on the right foot.
Purpose
First things first: you must establish a clear purpose for your conference. Is the conference focused on training new employees? Does it highlight recent innovations in your field? It's important to have clear answers before you begin planning as the conference's purpose will determine all other aspects of the event – from budget right down to keynote speaker selection.
Budget
Establish a firm budget and do not exceed it! It's important to get an idea of budgeting before you begin planning any other details so that you know which venues you can afford and what kind of entertainment you will be able to book.
Logistics
Once you have a clear idea of what you hope to achieve by holding your conference and how much you can afford to spend on it, it's time to pick a date, location, and venue. Make sure you are aware of whether or not any of these variables are fixed (for example the conference must take place in New York City). Taking the time to establish these critical first steps will prevent any conflicts from arising when it's already too late.
Keynote Speakers
If you plan on having a keynote speaker, now is the time to start shopping around. Depending on the theme of your event, your speaker needs will be different. If you're having trouble deciding what kind of speaker to choose to deliver an address at your event, check out our blog post about choosing a keynote speaker.
Hopefully these tips help get you started on the right track towards hosting a memorable and exciting conference. In the comments let us know if you have any ideas to add!
For inspiration on getting organized and being productive, check out these experts: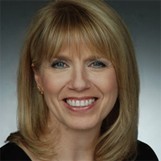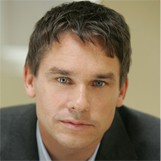 Ronni Eisenberg