Circumstances have a way of testing our attitudes. It's easy to have a positive attitude when we have positive experiences, but the real test is when your attitude encounters adversity. Sam Glenn is no stranger to life's challenges. Although he was a victim of misfortune, his attitude adjustment turned his life into a success.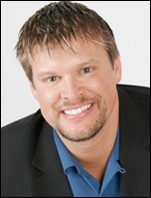 Sam Glenn's story is about "overcoming and becoming."
About sixteen years ago, Sam inherited a company from his grandfather. However, the warehouse that stored and assembled his products burned to the ground. He lost everything and ended up working as a janitor, which made him very depressed. After some positive words from an inspirational friend, he overcame his fears, doubts and changed his outlook.
Today Sam is the leading authority on attitude. He is an author of 16 books and has the largest attitude-networking group in the world on Facebook. He is the founder of EverythingAttitude.com, and a national magazine, Attitude Digest, which helps keep attitudes strong and effective in work, relationships and life. He believes that "we should never underestimate the power and role our attitude plays in our personal and professional life."
Glenn gives hundreds of organizations a "kick in the attitude" with keynote speaker topics like: 'Attitude RE-CHARGE,' and 'Who Put a Lizard in My Lasagna.' Sam teaches the principles of how a better attitude achieves better results. His messages fit any theme for any organization. His speeches are filled with laughter, energy, inspiration and fun. He uses his personal everyday-experiences to show how "attitude creates an experience for you and for others."
In addition to being a motivational speaking authority on attitude, Sam Glenn is an artist, better known as 'the chalk man.' He kicks off his presentation with a beautiful chalk art drawing that relates to the message of attitude. In minutes, he creates either a 'The Lighthouse,' or 'The Path…Peaks and Valleys' drawing, which your group will be able to keep.
[youtube]https://www.youtube.com/watch?v=oL6IrmfyAN4&feature=channel_video_title[/youtube]
To check availability and book Sam Glenn for your next event:
Call Eagles Talent: 1.800.345.5607
Or click here to visit his keynote speaker profile page.