September 15th marked the beginning of National Hispanic Heritage Month. This month recognizes the contributions of Hispanic and Latino Americans to the United States and celebrates the group's heritage and culture. Eagles Talent Speakers Bureau would like to acknowledge a few of our top motivational/business keynote speakers who have enriched Hispanic/Latino-American culture.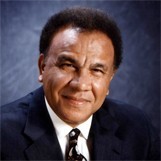 Samuel Betances is an inspirational motivational speaker, Diversity Consultant, Educator, and Sociologist. For over 20 years he taught race relations, the U.S. Latino experience, church and society, education and reform, and gender issues. He was also committed to making changes in workforce diversity issues, which made him an activist in his own right.
And like most activist, he overcame amazing odds of inner city poverty, violence, welfare, and illiteracy in two languages. Instead of succumbing to the negative influences that surrounded him, Samuel Betances took the hard lessons from the mean streets of life and reshaped them into his personal vision. He developed a passion for reading, which even after he dropped out of school, propelled him to earning a Doctorate from Harvard University. Today, Samuel is America's foremost communicator on the challenge of casting away barriers to success. He is an honored Professor Emeritus, a consultant to Presidents, managers, community groups, clergy members and educators, and a role model for youth.
Another example of a great role model for the youth is Dr. Joachim de Posada. Fluent in English and Spanish with a Ph.D. in Psychology, Dr. Posada is considered by many to be the world's greatest Hispanic Speaker. In September 2007, during the U.S Hispanic Chamber of Commerce convention in San Juan, Puerto Rico, he was given an awarded as being the top Hispanic motivational speaker in the United States. In addition to being a highly qualified international speaker and author, Dr. Posada has helped hundreds of business, sports and other organizations develop and deliver programs to improve productivity, increase sales and inspire winners. He has been a consultant in Sports Psychology for the NBA's Milwaukee Bucks, the Los Angeles Lakers and with Olympic teams, motivating the players to achieve higher levels of performance.
Among many of Dr. Posada's talents, he is also a successful author. He was the main author of the New York Times' bestseller: Don't Eat the Marshmallow…Yet: The secret to sweet success in work and in life. He also wrote the Latin American best seller: How to Survive among Piranhas: Motivation to Succeed, and his most recent book, Don´t Gobble the Marshmallow…Ever. Today, Dr. Posada continues to inspire and motivate the masses by writing a weekly column in the business section of the Puerto Rico Daily Sun and has a daily motivational capsule three times a day on WOSO, the only commercial English Station in San Juan, Puerto Rico.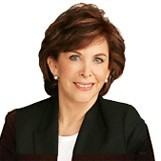 Like Dr. Posada, Terry Savage is also on the radio, and television. A nationally known expert on personal finance, the markets and the economy; she has often been a frequent guest on CNN, NBC, and CNBC. She co-hosted CBS-TV's Chicago Morning Show in 2010, and even appeared several times on Oprah. It's no wonder that she is such an in-demand keynote speaker at business meetings across the country. In 2011, she was named a "Top 5 Speaker" in Economics/Finance. Whether talking about global economics, investing techniques, or personal finances– her exciting presentations entertain as well as inform her audiences.
One of the reasons Terry is such an inspirational business speaker is that her financial expertise comes from personal experience. Post College she started her career as a stockbroker. Terry then changed history by becoming the first woman trader on the Chicago Board Options Exchange — where she is currently serving on the board of directors. Savage previously served on the boards of McDonald's Corporation for 14 years and Pennzoil-Quaker State Corporation for 5 years, then was a recipient of the Director's Choice Award honoring selected women who serve on America's top corporate boards. Savage won other numerous awards, including the National Press Club award for Outstanding Consumer Journalism, and the Outstanding Personal Finance Columnist award given by the Medill School of Journalism at Northwestern University and two Emmys for her television work.
If that isn't impressive enough, Savage is also a best-selling author.  She wrote, The New Savage Number: How Much Money Do You Really Need to Retire? And her most recent book is The Savage Truth on Money. Today, she also writes a nationally syndicated financial column for the Chicago Sun-Times.
Samuel Betances, Joachim de Posada, and Terry Savage are only three of many highlighted Hispanic speakers on the Eagles Talent roster. Though their stories are inspirational and amazing, we appreciate all of our Hispanic/Latin American speakers, and want to acknowledge and honor all of them for National Hispanic Heritage Month.
For more information on booking or finding the best motivational speakers for your organization's event, call us at 1.800.345.5607, or visit our 'Contact Us' page here.