In honor of Women's History Month, here is our top 10 list of the most historical women speakers on Youtube!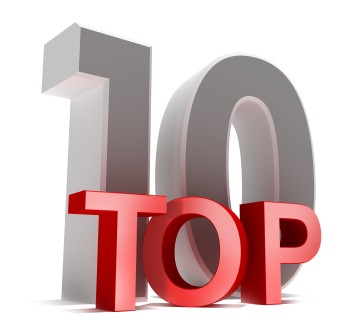 1. Vernice "FlyGirl" Armour

At the young age of 27, Vernice Armour defied the odds by becoming the first African-American female combat pilot. Now an inspirational leadership speaker, she uses a powerful seven-step process called the "Zero to Breakthrough Success Plan" to help organizations succeed.

2. Stacy Allison

At 21, Stacy Allison began major alpine climbing and achieved great success. This early start contributed to her accomplishment of becoming the first American woman to climb Mount Everest. Stacy provide powerful and practical insights to organizations and individuals alike.

3. Nikki Stone

After a chronic injury left Nikki Stone without the ability to stand on her feet, Nikki defied the odds just two short years later by becoming America's first ever Olympic Champion in the sport of inverted aerials. Her tenacity and refusal to back down from a challenge have taken her far beyond the slopes, as she now works as a motivational coach and public speaker.

4. Liz Wahl

Liz Wahl became an accurate representation of both courage and integrity following her public resignation from Russia Today which she underwent live on air. Liz's dedication to journalistic integrity makes her an inspiring role-model to audience members of any age.

5. Amelia Rose Earhart

Amelia Rose Earhart's passion for adventure and "alive decision making" process allowed her to become the youngest woman to ever fly around the world in a single-engine airplane. As the president of the Fly with Amelia Foundation, Amelia strives to push her own limits while inspiring others to do the same.

6. Carey "Vixen" Lohrenz

As the first female F-14 Tomcat Fighter Pilot in the U.S. Navy, Carey "Vixen" Lohrenz knows how to survive in fast-moving and dynamic environments. Carey motivates and engages audiences by sharing her experiences handling aircraft carriers.

7. Lyn St. James

After many doubted that a woman could keep up with male drivers, Lyn St. James beat the odds by becoming the first woman to be selected for Indie 500 Rookie of the Year. Her limitless motivation makes her a popular public speaker all around the world.

8. Robyn Benincasa

Known by many as "California's Fittest Woman", Robyn Benincasa uses her love for extreme performance to inspire people to insane and amazing things that range from running their first triathlon to starting their own business.

9. Emory Austin

Emory Austin's captivating storytelling has made her an internationally sought-out speaker and recipient of one of the highest honors in public speaking, being inducted into the Speaker Hall of Fame; an honor only a handful of women speakers have achieved.

10. Barbara Corcoran

Barbara Corcoran's story is a classic rag-to-riches tale in which she took a one thousand dollar loan and turned it into a five-billion-dollar real estate business. Now an investor on the hit ABC show Shark Tank, Barbara makes people's business dreams come to life.