April 1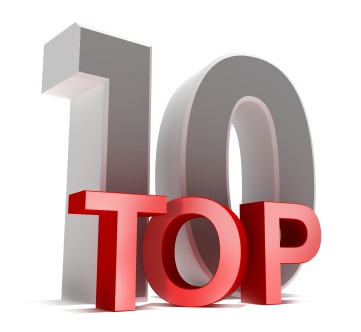 5th is tax day! These ten renowned tax speakers can make tax day much more bearable with their highly informative keynote presentations!
1. Lee Phillips
Lee Phillips is one of the nation's most engaging and dynamic speakers. He has given over 3000 event presentations around the world. He has also helped over a million people understand the law and how to use it to make more money and protect their assets.
2. Ed Slott
Ed Slott is a widely recognized professional speaker and educator specializing in retirement distribution planning, teaching both financial advisors and consumers how to best take advantage of our complicated tax code. 
3. Sandy Botkin
For the past ten years, Sandy Botkin has taught more than 50,000 taxpayers how to save over $300 million on their taxes with his seminars. He consistently earns rave reviews for his clear and humorous keynote presentations. 
4. Ken and Daria Dolan
Ken and Daria Dolan are in high demand as keynote speakers! Known as "The First Family of Finance" Ken and Daria Dolan guide audiences on financial matters – investing, retirement planning, funding college, credit issues, real estate, estate planning and more. 
5. Patrick Astre
Patrick Astre is a professional public speaker and is frequently sought after for seminars. As an expert on taxes, Patrick has been advising individuals and corporations on issues of taxation, retirement and comprehensive financial planning since 1969.
6. Mitch Anthony
Mitch Anthony is the founder and president of Advisor Insights Inc. For more than a decade, Mitch and his team have provided financial training and development for both individual advisors and major organizations. 
7. Gene Marks
Through his keynotes and breakout sessions, Gene Marks helps business owners, executives and managers understand the political, economic and technological trends that will affect their companies so they can make profitable decisions!
8. Bart Basi
Bart Basi's unparalleled expertise and outstanding speaking skills make him the "go to guy" on finance, offering insight and instruction that turns what many might deem as "boring programs" into engaging and enlightening presentations.
9. Moshe Arye Milevsky
Moshe Arye Milevsky knows how to make your money work! The focus of his teaching, research, keynote speeches and consulting work is in the interplay between investment management, personal finance, and insurance. 
10. Jordan Goodman
Jordan Goodman is known as "America's Money Answers Man" and is also a highly sought after expert on personal finance. He teaches the underlying principles of responsible personal finance and makes clear the impact of current events on the consumer's wallet.