Did you know that the week of October 4-10th is National Customer Service Week?
This is a week to celebrate the positive contribution that excellent customer service providers give to all organizations. In honor of this week, here is a list of Eagles Talent Speakers Bureau's most in demand customer service keynote speakers.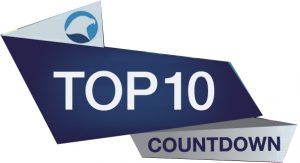 1. Tim Sanders
As a pioneer and best selling author, Tim Sanders provides winning solutions for companies across the nation through his engaging and thought provoking keynote presentations. He emphasizes the importance of relationships and how employers can utilize them to maximize growth in your organization.
2. Scott Deming
Scott Deming is the customer service and brand building guru who has over thirty years of experience helping companies across the globe maximize their full potentials. He provides interactive presentations with audiences that provide companies with information on how to turn casual customers to life long patrons.
3. Robert Stevenson
Robert Stevenson is one of the world's most sought after keynote speakers. An expert at accelerating growth, Robert speaks on topics ranging from leadership to accountability and provides strategies to help companies stay on track in today's ever-changing business environment.
4. Bill Cates
Bill Cates is a revolutionary keynote speakers who inspires small businesses and corporations alike to grow and establish long lasting strategies for success. By training over 75,000 business owners, Bill Cates continues to insprire growth, networking, and other approaches that will ensure prosperity in your organization.
5. Joe Calloway
Joe Calloway is a customer service expert who provides interactive and engaging keynote presentations that create results. His high energy style of speaking captivates audiences, enabling them to establish relationships with one another that will last a lifetime.
6. Steven Little
Steven Little is rightfully known as the business growth expert due to his ability to hand over valuable knowledge that companies and business leaders can use to their advantage to further their mission. His provoking keynote speeches give insight into the tools necessary to achieve success.
7. Dennis Snow
Dennis Snow is devoted to aiding organizations to reach their full potential in the areas of customer service, leadership, and employee development. His thorough and inspiring presentations continue to move companies further as they reach to accomplish their goals.
8. Janet Lapp
Dr. Janet Lapp is experienced in producing high energy keynote presentations in which audiences are inspired by her humor and compassion. As a doctor,  Janet Lapp uses her medical expertise to diagnose problems in the workplace, as she prescribes the best practical cures to remedy all issues.


9. Mark Sanborn
As an experienced author and keynote speaker, Mark Sanborn has worked with many of the nation's best companies, teaching them valuable lessons of leadership, change and how to adopt effective measures to tap into your organizations true potential.
10. Krish Dhanam
Krish Dhanam travels all over the world providing audiences with hope, humor and balance through his keynote speeches. As an expert on customer service, Krish provides insight on how establish lasting relationships with customers that will stay with your company for a lifetime.