Did you know that today is International World Teachers' Day? This is a day to celebrate all of the amazing contributions that teachers have made to our societies. In honor of this day, here is a list of the top ten highly recommended education speakers!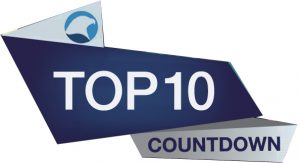 1. Harvey Alston
Harvey Alston is a seasoned veteran in the keynote speaking arena. With over 20 years of experience, Harvey strives to uplift audiences with his dynamic presentations and vibrant wisdom. With an interactive and lively message, attendees leave with a fresh perspective on change, growth, and responsibility.
2. Dr. Samuel Betances
Dr. Samuel Betances is a biracial, bicultural, and bilingual individual who has had the unique ability to work across the nation and in various countries around the world. As a keynote speaker, Dr. Betances encourages fun and interactive group exercises that emphasize the importance of responsibility and working to the best of your ability.
3. Stephen Birchak
After working in education for over 25 years, Dr. Stephen "Bird" Birchak, or Dr. Bird, has immense learned experience with teaching the younger generation the importance of tapping into their potential and using it to their advantage. By teaching children the value of their worth, Dr. Bird aids in building character and confidence in many people, young and old, in and outside of the classroom.
4. Dr. Adolph Brown
Dr. Adolph Brown is a former public school educator who has worked side-by-side with some of this nations most successful leaders and educators. With his upbeat and energetic content, Dr. Brown draws upon his personal experiences to invoke hope, inspiration and enthusiasm among your attendees. 
5. Coach Ken Carter
Coach Ken Carter is a dynamic individual who single handily turned his famed high school basketball team around with tough, yet effective measures which inspired the hit blockbuster movie Coach Carter. Today, Coach Ken Carter uses his success as a testimony of how with hard work and dedication, you can break down just about any barrier in your way. 
6. Tim Clue
Tim Clue is a high performing, witty keynote speaker with an unforgettable message. As a comedian, Tim blends humor with a powerful corporate message that surely gets audiences raving as they leave enamored with his animated presentations.
7. Phil Hansen
Popularly known as "the Artist for the People," Phil Hansen is internationally known as an artist, author, keynote speaker, and state-of-the-art innovator. Despite having developing a tremor in his drawing hand, Phil refused to be discouraged, finding a way to embrace his adversity and turn it into triumph. As a speaker, he encourages audiences everywhere that no matter the circumstance, they can prevail.
8. Dr. Rosita Lopez
Dr. Rosita Lopez is a brilliant and accomplished keynote speaker who speaks on various topics from education reform to corporate and public governance. Delivering inspirational and illuminating keynote speeches, Dr. Lopez educates audiences on the importance of diversity in companies, as well as in various aspects of life, as well as the importance of education at every level and its' impact on society. 
9. Consuelo Castillo Kickbusch
Consuelo Castillo Kickbush continues to tour the world as an in-demand speaker who draws upon her experience as an army veteran to inspire Americans to live up to their fullest potentials. By sharing her story of coming from humble beginnings and immigrant roots, Consuelo provides a light of hope to demonstrate to everyone that no matter what circumstance, you can succeed. 
10. Charles Petty
Dr. Charles Petty fuses the perfect blend of education mixed with ideal comedic timing to make a profound and lasting impact on audiences in every organization. Using his ability to identify key issues within individuals, families, and companies alike, Dr. Petty's timeless advice provides long term messages that can be applied in every aspect of one's life.