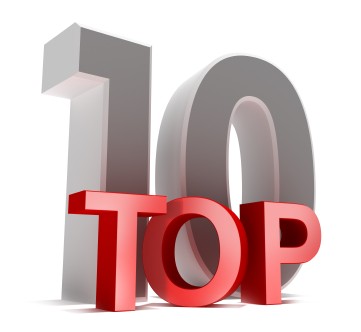 April is officially Financial Literacy Month! These ten financial speakers can put you on the road to financial literacy in no time. These speakers will inspire you to take charge of your finances and guide you in making better money choices.
1. Peter Ricchiuiti
Peter Ricchiuiti discusses how financial markets and the economy follow historical patterns and shows you how to recognize and understand trends and gain shares. He teaches audiences the strategies for buying stock, investing, and eases their economic fears!
2. Duncan MacPherson
As a renowned financial advisor coach, Duncan MacPherson imparts proven actionable systems that will help your team manage, build, and maximize their client relationships. He provides business development strategies to financial advisors using the 80/20 Rule based on the Pareto Principle.
3. Terry Savage
Terry Savage is a nationally known expert on personal finance, the markets and the economy. Terry assists corporations in educating their employees about benefits programs, company retirement plans, and overall financial planning.
4. Ed Slott
Ed Slott is a widely recognized professional speaker and educator specializing in retirement distribution planning, teaching both financial advisors and consumers how to best take advantage of our complicated tax code! 
5. Barbara Stanny
Barbara Stanny has been coaching for over 40 years and has developed a unique coaching process that focuses on identifying your specific issues, dissolving your resistance, and achieving your financial as well as personal goals.
6. Adriane Berg
Adriane Berg is one of the most credentialed and recognized speakers in the nation and internationally. Adriane is an innovator in helping companies and non profits reach the vast boomer, caregiver and older adult markets.
7. Sallie Krawcheck
Sallie L. Krawcheck has built a career that demonstrates it is possible to turn around and substantially grow troubled financial services businesses through eliminating a number of Wall Street conflicts of interests and focusing on the investing client.
8. Suze Orman
Suze Orman has been called "a force in the world of personal finance" and a "one-woman financial advice powerhouse" by USA Today. As one of the top motivational speakers in the world today, Orman is undeniably America's most recognized expert on personal finance.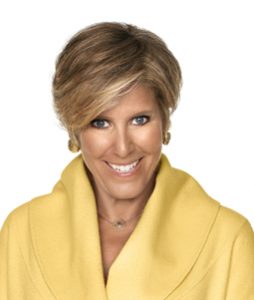 9. Jeffrey Rosensweig
Jeff Rosensweig is known for a unique ability to combine original and useful business content with an engaging and dynamic speaking style. Jeff Rosensweig will help to separate fact from fiction, portraying the evolving global economic, financial, and demographic trends that drive a successful growth strategy for your business.
10. Alan Parisse
Alan Parisse has been an executive coach for two decades! No one will work harder to understand your organization's needs and goals and craft the right message to help meet them. As keynote speaker for a wide variety of industries and organizations for over 20 years, Alan delivers substantive messages which are rooted in years of front line experience.