Make commencement a day to remember with these top ten motivational keynote speakers that are sure to inspire your Class of 2016 graduates!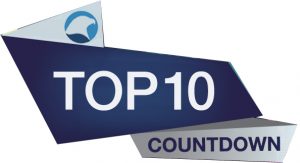 1. Tony Alessandra
A college professor and performer, Tony Alessandra delivers highly informative and essential messages that have the ability to reach people in all stages in their lives.
2. Gerald Coffee
For over 20 years, Captain Gerald Coffee has been one of the nation's top keynote speakers. Drawing from his extensive background as a veteran and former POW, he speaks on topics such as overcoming adversity, change, and more.
3. Rocky Bleier
Rocky Bleier is a former NFL running back and Vietnam veteran whose keynote presentations show audience members how to effectively tackle every obstacle in life.
4. Alan Parisse
Alan Parisse has went from a garbage collector to a Wall Street Executive, proving to the world that hard work truly pays off. As one of the most sought after speakers, Alan combines insight and wit to deliver powerful and useful messages to audiences around the world.
5. Charlie Plumb
A former Vietnam War P.O.W., Charlie Plumb combines his unique experience with the challenges of today to inspire and motivate audiences everywhere, incorporating just the right amount of wit and insight. 
6. Sharon Wood
Sharon Wood has made history as the first North American woman to summit Mt. Everest. Her story of triumph and success enables her to effectively share insightful keynote presentations on how to combat adversity, challenges, and change.
7. Ross Shafer
Ross Shafer is an award winning comedian writer and keynote speaker on the topics of change, motivation and accountably. His presentations provide audiences with the necessary tools to cultivate relevancy in today's society.
8. Scott McKain
Internationally recognized expert Scott McKain provides interactive and encouraging keynote presentations for audiences seeking to take their careers to the next level. As a successful business consultant, McKain has a proven track record of helping you and your organization stand out and move up.
9. Dr. Will Miller
Dr. Will Miller is not only a stand up comedian but also a professional keynote speaker who shows audiences effective ways to cope with stress and live a high quality life. 
10. Vince Poscente
A master keynote speaker, Vince Poscente combines wit and wisdom as he demonstrates to audiences not only how to effectively communicate, but to capitalize on your vision to build success and satisfaction across the board.