Did you know that October is National Cyber Security Awareness Month? While the Internet can sometimes be a scary place, plagued with hackers, identity thieves and more, these top ten technology speakers can help you and your organization better navigate through the electronic world in order to secure the objectives and goals of you and your company! They will also provide all the necessary security awareness training materials.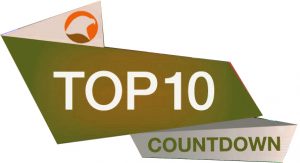 1. Don Reynolds
As a speaker, Don Reynolds has spoken to over thousands of audiences around the globe as a real world economist. He not only tells audiences what they want to hear, but also tells them what they need to hear, providing them with well-rounded optimism in today's financial market. 
2. Daniel Burrus
Daniel Burrus knows exactly what it takes to thrive in this new age of technology. Perfectly tailored for every audience, Daniel's keynote presentations provide techniques and strategic tools for organizations to further grow their company.
3. Jim Carroll
As a world renown "thought leader," Jim Carroll amazes audiences around the globe with his unique expertise on topics such as change, technology, and strategic planning. Jim uses his keynote presentations as a platform to promote efficient and detailed messages that employees can utilize in the workplace and beyond.
4. John C. Havens
Fusing a unique combination of economies, technology and positive psychology, John C. Havens has made a name for himself as one of the most in demand keynote speakers on the topic of branding, advertising, and business growth. As a keynote speaker, John shows audiences how to hack into their happiness.
5. Mike Walsh
Mike Walsh has travelled extensively around the world, delivering close to 1,000 keynote speeches in a number of various industries. Using prior research and knowledge, Mike Walsh carefully tailors every keynote address to specifically address your company's needs, leaving a lasting and promising impact on audiences everywhere.
6. Jack Bacon
Jack Bacon has captured the hearts and minds of thousands of people across the globe. Visiting thirty-eight countries on six continents, he speaks on the topics of technology and science, advising companies on how to utilize new technology to their advantage. 
7. David Zach
David Zach is a professionally trained futurist who has worked with over 1400 organizations around the nation. As a speaker, he gives his insightful view on technology, economics, business, education, demographics and society.
8. Peter Diamandis
Peter Diamandis is a dynamic and charismatic speaker who demonstrates his passion of overpowering some of the greatest challenges of today by setting clear-cut and objective goals that allow organizations to achieve all goals.
9. Robert Herjavec
As one of the stars of ABC's hit show, Shark Tank, Robert Herjavec is one of the nation's most recognizable speaker, utilizing his entrepreneurship expertise to fuel company goals and help them to succeed in any market.
10. Scott Klososky 
Scott Klososky is a thought leader who has helped some of the world's most powerful individuals achieve extraordinary things. As a speaker, Scott delivers exhilarating presentations that are laced with the latest technology to engage attendees and challenge their thinking.