When most people think of football the first thing that comes to mind isn't usually women. Jen Welter is the woman breaking that mindset. She became the first female coach in NFL history in 2015 as intern linebackers coach for the Arizona Cardinals. She led the team to the 2015 NFC West division title. 
On The Field
Jen hasn't just tackled gender roles on the sidelines as the first female NFL coach. In January 2014 she became the first woman to play running back in a men's professional football season, when she signed with the Texas Revolution. 
Off-the-field, Jen's earned a doctorate degree in Psychology and Master's in Sport Psychology. She has over 18 years of experience in fitness, professional athlete and has given expert advice on a wide range of topics in fitness and sports. Her background provides her with a unique insight – both as a player and academic – into the power of sport.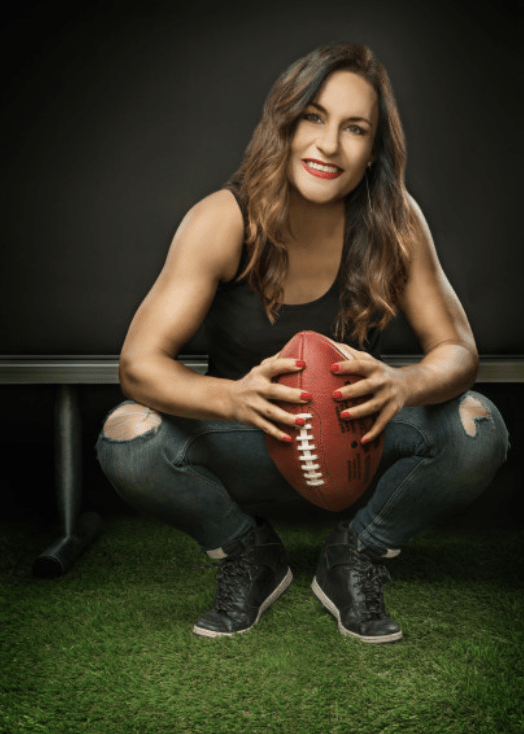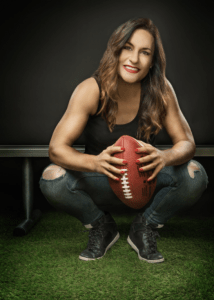 Her on-field experience dates back to her time in rugby at Boston College. She was part of several women's professional and semi-professional football teams and a member of the 2010 and 2013 gold medal-winning USA Team at the International Federation of American Football's (IFAF) Women's World Championship.
Beyond The Sidelines
Jen knows what it takes to be part of a team, both on and off the field. She speaks on past actions and lessons learned. She knows what it is like to not fit in, but to also change the perspective of others. 
Jen outlines how authenticity is critical for effective leadership. Take her on field lessons with her players and reflect that back to your work environment. Learn how to coach your team to victory. 
Her presentation is on the value of assembling teams with diverse perspectives and talents to strengthen the organization's competitive advantage. She leaves audiences with much more than just her background. Everything that she has learned and endured can be translated to the office. 
Being part of a team is more than just having a coach and players. It is about understanding how each person works with the other, what plays to call and how to fix what isn't working. The coach may call of the shots, but the players influence the outcome, and that is the point that Jen gets across.
---
Interested in booking an interactive speaker who will keep your audience engaged?
Visit EaglesTalent.com or call 1.800.345.5607 for more information.
Email us at [email protected], or use the contact form on our website to let us know what you need.
---