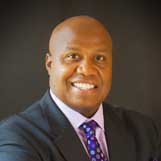 Fee Range:

$15,001-$20,000




Traveling From:

Minnesota


Check Availability
Submit your request or call us at 1-800-345-5607
We guarantee a response time of one business day, or sooner.
Walter Bond

NBA Player and Business Owner, No One Can Stop You But YOU!
Why Book Walter Bond?


He shares his personal experience in the NBA with corporate America and teaches audiences the importance of accountability and excellence.
Known as Mr. Accountability, Walter is a dynamic and entertaining speaker who effortlessly captivates his audiences with his message on responsibility and productivity.
He teaches audiences how to advance productivity through increased employee engagement and team synergy.
Biography of Walter Bond
For nearly two decades, Walter Bond has been a premiere expert on peak performance. Walter's mastery in two different global industries has made him an authority on peak performance. Walter has delivered his entertaining and dynamic message to companies and associations throughout the United States, Canada, Mexico, the Caribbean and Europe. Clients include Accenture, Blue Cross/Blue Shield, The Dwyer Group, Allianz, Amway, GNC, Hilton, Medtronic, UPS Store, Radio Shack, Red Robin and many national associations.

Walter's passion for personal development has been anchored by his professional basketball career. Although a reserve throughout his college basketball career at the University of Minnesota, Bond miraculously enjoyed an eight year career while spending time as a shooting guard for teams such as the Dallas Mavericks, Utah Jazz and Detroit Pistons. This is where he learned peak performance truths that he has also applied to a wildly successful speaking career.

Bond's college basketball career did not say NBA at all. Only hard work, dedication and commitment got him there. That mentality is what he wants to share with your audience. Whether it's a new product launch, hitting sales goals, gelling as a team Bond is passionate about sharing his 31 Truths to Boost Peak Performance.

In 2013, Walter appeared as the host of The Food Network's show Giving You The Business. Walter was chosen over numerous candidates because of his infectious personality and franchise business experience. Episodes featured restaurants such as Saladworks, Famous Familia, Toppers and Jersey Mike's.
Program Descriptions
No One Can Stop You But YOU! Epic Execution to Boost Performance

Keynote: 60-90 minutes

Are you ready? Are you really ready to go to the next level? Are you ready to improve your life, your business and your relationships? Most people are looking for ways to make a difference. Most people are looking for ways to make an impact. Most people are ready to look themselves in the mirror and say I'm ready right here and right now. I want to be more successful, more profitable, and more purposeful. And that all starts within. Learning the tools to look within and begin the execution process today. This requires thinking differently, executing daily and dominating right where you are.

That is what Walter Bond offers as your Chief Execution Officer. A catalyst for your organization to jump start, to energize and to make your team get the passion and the know how to move forward in thinking, executing and dominating.

As an athlete, Walter Bond spent his college days as the Sixth Man on the University of Minnesota Basketball team. Not starting but coming off of the bench. Walter quickly learned two things. First, the importance of being a catalyst. And secondly, what were some disciplines he must execute in order to fulfill his dream of being in the NBA.

When you have Walter share this message with your audience, they will learn of self discovery and execution. Walter will teach from his 31 Truths to Boost Peak Performance.

Disciplines such as:
strategic thinking
commitment
Excellence
consistency
adaptability

Audiences will learn:


How Peak Performers raise the bar by setting goals continually and focusing on their strengths
How Peak Performers are diligent and work through adverse situations
How Peak Performers Chanel their mental energy to be optimistic and have great attitudes
How Peak Performers are disciplined and focused
How Peak Performers network and build healthy positive relationships
Let Walter share his Truths to Boost Peak Performance with your audience today.