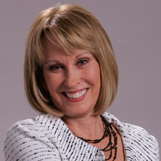 Connie Podesta
High-Energy Motivational Speaker, Expert on Success, Leadership, & Sales
Fee Range: Notes on Fees



$15,001-$20,000



Program Type



- Keynote Speaking
- Half Day
- Full Day

Traveling From:



Texas


Topics
Humorists
Leadership
Motivational
Sales Strategies
Success Strategies
Bio
When you book Connie Podesta as a keynote speaker, you will get: A POWERFUL MESSAGE, MOTIVATION and ENTERTAINMENT. She uses humor with purpose because the audience will learn more, commit to more, be open to newer ideas, and be more willing to make the kind of changes necessary
» Read Full Bio
Speaker Programs
Absolute Fearless Success
With laugh-out-loud humor, amazing insight into what makes people tick and killer success strategies, Connie will empower you to develop the FEARLESS attitudes necessary to embrace new ways of thinking, leading, selling, balancing home/career, nurturing relationships, raising families, motivating employees, providing customer service, creating productive teams and last but not least LIVING LIFE the way it was met to be lived.

First-Choice Fearless Leadership
With her comedic wit and trademark no-nonsense style, Connie is known worldwide for helping leaders create teams that are energized and FEARLESS in their quest for success.

Game-Changing Fearless Sales
Connie is FEARLESS when it comes to taking sales to a whole new level, and don't even try to use the economy, territory, or price as excuses. SELLING YOURSELF is more important than product, price or brand. Connie puts you right smack inside the mind of today's new breed of customer.

Better-Than-Ever Fearless Living
Your success depends upon your ability and determination to be recognized as a unique, vital, "one-of-a-kind" brand that consistently delivers more than expected in the areas of added value, creative thinking, managing expectations, leadership and amazing, proactive service to both internal and external customers.

Life Would Be Easy If It Weren't For Other People
With a rare blend of laugh-out-loud humor, engaging personality, and fearless life strategies, Connie has the uncanny ability to get right inside the minds of every type of personality so you can be a WINNER in the relationship game. Get ready to learn more about yourself and others than you ever thought possible.
For booking or speaking fees, performance fees,
appearances, and availability, or to BOOK THIS TALENT,
please call us at 1-800-345-5607.