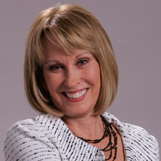 Fee Range:

$15,001-$20,000




Traveling From:

Texas


Check Availability
Submit your request or call us at 1-800-345-5607
We guarantee a response time of one business day, or sooner.
Connie Podesta

High-Energy Motivational Speaker, Expert on Success, Leadership, & Sales
Why Book Connie Podesta?


As an expert in the psychology of human relations, Connie empowers audiences with the desire and strategies to increase sales, attract more customers, and develop long-lasting relationships.
She gets you to dig deeper, laugh harder, explore new mindsets, adjust a few attitudes and learn to manage and lead more effectively.
Biography of Connie Podesta
Connie Podesta is known for her amazing ability to "close the gap" and take people from where they are now to where they need to be to achieve the results they want and deserve.
A comedienne and a therapist, Connie Podesta challenges people to make the kind of choices necessary for them to have happy, healthy, productive and successful lives, without losing their love of life and sense of humor. Connie is a Board Certified Professional Counselor, a member of the American Psychotherapy Association and is internationally known for her high-energy, interactive, powerful, entertaining and result-oriented presentations.
Audiences love Connie because she is down-to-earth, interactive, funny, and has a fearless energy that is contagious. She is passionate about helping people succeed and can tackle even the toughest of issues with a rare blend of real-life strategies, no-nonsense personality, and laugh-out-loud humor.
Having worked with hundreds of corporations nationwide, Connie Podesta has an insider's knowledge of organizations and uses this unique perspective to create customized presentations on key issues such as personal accountability, communication, life balance, customer service, leadership, sales, team building, change and productivity.

Connie has inspired millions of people to do what it takes to increase sales, attract and keep more customers, build longer-lasting, healthier relationships, strengthen their leadership skills and become more profitable, happier and successful that they ever thought possible.
Program Descriptions
HOW TO GET PEOPLE ON BOARD… SO YOU CAN MAKE THINGS HAPPEN NOW!
The Power of Influence, Persuasion and Teamwork
Successful people are GREAT influencers. They know how to get consensus, ownership and buy-in from the people who count–without manipulation, intimidation, sacrificing relationships, or stepping on toes. Bottom line: Getting the job done the right way hinges on your ability to "sell" yourself and your ideas in such a trusting and positive way that people will CHOOSE to: Follow your lead. Cooperate with you. Learn from you. Buy from you. Partner with you. And…support you so you can make things happen! With a rare blend of laugh-out-loud humor, uncanny insight into human nature and killer persuasive strategies, Human Relations expert Connie Podesta, will take you right inside the minds of the people you need to influence and impress. You will learn how to negotiate differences, influence behaviors, change attitudes, overcome objections, and close the deal so you can create an amazing network of PEOPLE who have one common goal: to willingly help you GET THE JOB DONE NOW!

SALES… LIKE YOU'VE NEVER HEARD IT BEFORE!
The Power of Persuasion, Passion and Personality
Think you've heard everything there is to know about SALES? Then make way for some game-changing, money-making, customer-attracting ideas that will literally blow the roof off "sales done the old way." Connie Podesta, an expert in the psychology of human behavior and sales strategies has helped millions of people take sales to a whole new level…and have more fun while getting there. First step– no more excuses. If you believe that PRICE, PRODUCT, MARKETING or TERRITORY are the main reasons for not closing the deal, think again. Customers tell a different story. Connie takes you right smack inside the mind of today's new breed of customer. Bargain-hunting. Demanding. Indecisive. Internet savvy. Overwhelmed with choices. And, very SELECTIVE about WHO they CHOOSE to do business with. With her tell-it-like-it-is delivery and laugh-out-loud humor, Connie is ready to help you sell like never before so you can sit back and watch both your business and your bank account grow and GROW!

LEADERSHIP… LIKE YOU'VE NEVER HEARD IT BEFORE!
The Power of Accountability, Empowerment, and Ownership
In a perfect world all employees would be: high achieving, self-motivated, engaging, team players who see the big picture and always strive to do their best to get the job done on time without complaining. In the real world many employees: simply "meet expectations," lack initiative, bring their personal life to work, stress over every change and whine about having to WORK….on the job! "Enough!" says Human Behavior and Leadership Development expert Connie Podesta, who has empowered thousands of leaders worldwide with the attitudes, mindsets and strategies necessary to create a team that's willing, able and excited to get the job done THE RIGHT WAY! With her signature blend of comedy and "tell-it-like-it-is" delivery, Connie takes you inside the minds of even your most difficult employees so you can turn negative attitudes into positive, entitlement into accountability, complacency into productivity, complaining into solutions and "that's not my job" into ownership. Isn't it time to learn how to change even your worst nightmare into your star performer (or send them to your competitor as a new hire?) Now there's an idea!

LIFE WOULD BE EASY… IF IT WEREN'T FOR OTHER PEOPLE!
The Power of Relationships and Communication
Difficult people? Move over! Crazy demands? Under control! Critical conversations? No problem! Imagine what you could accomplish if you could decode the mystery of human behavior and truly understand what makes people do what they do and say what they say (including yourself!) Research shows that the #1 key to SUCCESS is the ability to GET ALONG WITH OTHER PEOPLE. Bottom line: how you CHOOSE to relate to, communicate with, be accountable to, resolve conflict with and garner respect from other people will directly impact your ability to: Lead effectively. Increase sales. Maximize productivity. Attract customers. Work as a team. Enjoy life. Stay healthy. Be happy. And… Experience success. With laugh-out-loud humor, killer take-away strategies and her tell-it-like-it-is delivery, Human Relations expert Connie Podesta will take you right inside the minds and personalities of the PEOPLE you deal with every day–bosses, colleagues, partners, customers, friends, and family– so YOU can ACT, rather than REACT to whatever life throws your way. Get ready for less stress and more success!

STAND OUT FROM THE CROWD… HOW TO BLOW AWAY THE COMPETITION
The Power of Brand, Innovation and Service
Business as Usual? No way! Status quo? Move over? Change? Keep it Coming! Bottom line: Your future success depends on your ability to OUT-SHINE past performance, OUT-THINK old ideas and OUT-MANEUVER anyone who says it can't be done. Simply "meeting expectations" doesn't cut it anymore. YOU and YOUR BRAND have to be so extraordinarily AWESOME, UNIQUE and VITAL that people will CHOOSE to do business with YOU instead of your competitor! Ready? Meet Human Relations expert Connie Podesta who is both refreshingly candid and wonderfully entertaining. She will definitely bring out your edgy, creative, competitive side as she takes you inside the minds of today's savvy, but super-demanding global market and delivers some killer, powerhouse strategies that will help you increase sales, profits, good will and your customer base. Competition – watch out!