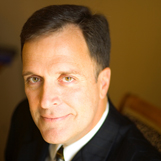 Fee Range:

$15,001-$20,000




Traveling From:

Colorado


Check Availability
Submit your request or call us at 1-800-345-5607
We guarantee a response time of one business day, or sooner.
Mark Sanborn

Developing Leaders in Business and in Life
Biography of Mark Sanborn
Mark Sanborn is the president of Sanborn & Associates, Inc., an idea lab for leadership development.

In addition to his experience leading at a local and national level, he has written or co-authored eight books and is the author of more than two dozen videos and audio training programs on leadership, change, teamwork and customer service. He has presented over 2400 speeches and seminars in every state and a dozen countries.

Mark is a member of the prestigious Speakers Roundtable, comprised of 20 of the top speakers in the world today. Mark holds the Certified Speaking Professional (CSP) designation from the National Speakers Association and is a member of the Speaker Hall of Fame (CPAE).

Mark's book, The Fred Factor: How Passion in Your Work and Life Can Turn the Ordinary Into the Extraordinary is an international bestseller and was on the New York Times, Business Week and Wall Street Journal bestseller lists. His recent books include You Don't Need a Title to be a Leader: How Anyone, Anywhere Can Make a Positive Difference, The Encore Effect: How to Achieve Remarkable Performance in Anything You Do and Up, Down or Sideways: How to Succeed When Times are Good, Bad or In Between. His latest book is Fred 2.0: New Ideas on How to Keep Delivering Extraordinary Results was released March 2013.

Mark is a past president of the National Speakers Association and winner of The Cavett, the highest honor bestowed by that organization. Mark has also been bestowed The Ambassador of Free Enterprise Award by Sales & Marketing Executives International.
Program Descriptions
How the Best Get Better
How do you keep getting better, when you're already the best? Or what happens when complacency, outdated thinking or weariness stunts performance? What do you do when growth stalls, or when your team is working below its true potential?
The answer: you've got to pursue your true potential.
Today's top performers and top companies often experience a crisis once they've moved into the number one spot. It is easy to become complacent and rest on past accomplishments while competitors are biting at your heels. When you're Number One, there is nobody to emulate. You either keep increasing your lead or run the risk of being overtaken by Numbers Two though Five.
Mark Sanborn has worked with many of America's best companies. That's because he has the ability to motivate and teach simple, proven and highly effective ways of thinking and doing that keep individuals and organizations moving forward and gaining new ground. Not only has he learned from working with the best—some 2400 clients—but he's learned what doesn't work, too, and can help you change your thinking and supercharge your performance.
Up, Down, or Sideways: How to Succeed When Times Are Good, Bad, or In Between
Discover practical ways to prepare for and deal with change— good, bad or otherwise—by focusing on the mindsets and methods that never change. Predicting the future is easy; predicting it correctly is very hard. Since we can't be certain of what the future holds, what should we always be doing to ensure our success regardless of what happens?

The Fred Factor: How Passion in Your Work and Life Can Turn the Ordinary into the Extraordinary
This leadership keynote is the basis for Mark Sanborn's international bestselling book, The Fred Factor. In this revealing leadership keynote presentation, you will discover the secrets of extraordinary individuals who have learned how to reinvent themselves and their work to create added value for customers and colleagues without spending more money to do it. If you are looking for a high-content presentation that will educate, entertain and impact, this is the speech.

You Don't Need a Title to be a Leader: How Anyone, Anywhere, Can Make a Positive Difference
Develop your genuine leadership ability when you understand that true leadership is not a function of title. Learn how to exercise little "l" leadership through developing power with people. This leadership presentation is based on Mark's best selling business book of the same name.

The Encore Effect: How to Give a Remarkable Performance in Anything You Do
A remarkable performance on stage commands an encore. The Encore Effect—Mark's latest, high impact presentation—teaches you how to achieve the kind of extraordinary performance on the job that leaves your customers, colleagues and community clamoring for more.

Your Title Here: Whether it's Leadership, Sales, Service, or Individual Performance,
 It's About Turning the Ordinary Intro the Extraordinary
After two decades of speaking, consulting and writing, Mark has a depth of material to use in crafting a message specific to your organization and environment. Based on your objectives, Mark can tailor an existing program around your meeting theme or develop a presentation unique to your group.

Whether you're looking for an opening keynote speaker, closing keynote speaker or general session presentation, Mark Sanborn delivers a tailored program that will exceed your expectations.

Find out how Mark can bring his energy, enthusiasm and unsurpassed expertise to work for your organization. Clients who book Mark Sanborn for a keynote speech benefit from a memorable, educational and motivational experience.

Leadership Lies and the Truths that Transform: What Leaders Must Do to Crush It Now
You've read the management books. You've followed the "7 Steps." Maybe you've even attended an expensive leadership retreat. Yet still you aren't able to light a fire under your team to perform at world-class levels.

Mark Sanborn urges you to jettison conventional wisdom and "get schooled" by the world's fastest growing companies and most successful leaders. Mark will go deep to show you what they are doing to spark growth and jolt productivity.