Entrepreneur Speakers share stories of working hard, becoming self-made and achieving success. From social entrepreneurs to successful business owners, these speakers are very knowledgeable in their fields.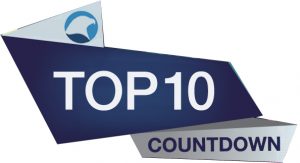 These entrepreneur keynote speakers vary on their topics: CEOs & business leaders, motivational, innovation & creativity, overcoming adversity, etc. This top 10 list is compiled from the top viewed speakers on our site, top requested speakers, and of course, the deciding factor, top booked keynote speakers.  These entrepreneur speakers have a proven track record of presenting their keynote speech in front of the top Corporate audiences as well as the largest associations looking to bring value to their conference attendees.
Recommending speakers who deliver the best value and have a great professional track record is a service we provide for our clients. If you're interested in learning more about these and other entrepreneur speaker's keynote presentations, books, client testimonies, fees and availability, connect with Eagles Talent Speakers Bureau today at 1-800-345-5607.
1. Josh Linkner
As a four-time successful tech entrepreneur, best-selling author, keynote speaker and CEO, Josh Linkner has a unique and diverse set of experiences. Josh believes that it's better to innovate and disrupt your organization before your competition does. As a result, all of the businesses that he's helped start up have been very successful. It's no wonder he was honored twice as the Ernst & Young "Entrepreneur of the Year" and as a President Barack Obama "Champion of Change" Award recipient.
2. Bill Rancic
As a successful entrepreneur, Bill Rancic's biggest strength is knowing how to manage and lead teams in times of uncertainty. He talks about seizing opportunities and using challenging times to your advantage to gain success in business and in life. Bill is also a published author of the New York Times best-selling book, You're Hired: How To Succeed In Business And Life. And he makes regular appearances on numerous daytime broadcast and cable television programs to talk to viewers about business and entrepreneurship.
3. Anne Mahlum
Anne Mahlum is a philanthropist, humanitarian and professional speaker. She is the founder of the non-profit organization, Back on My Feet, which combats homelessness through the power of running and community support. Anne has also started a new business called Lagree Fitness studio, with this her goal is to build a national brand and community that helps people become the strongest version of themselves.
4. Daymond John
Daymond John is the personification of the American Dream: he started from humble beginnings, and now has over 4 billion in global products, is founder & CEO of FUBU and star of ABC's Shark Tank. By utilizing guerrilla marketing and branding techniques, to cutting-edge innovation with social media, he is one of the top business strategists with a winning track record. Daymond empowers audiences to make positive change, set goals, and achieve success to live their own dreams.
Mallory Brown is a successful social entrepreneur, worldwide adventure traveler, and humanitarian. She's the founder of World Clothes Line – a "buy 1, give 1" apparel company on a mission to clothe the world. Mallory is also the first brand ambassador for CrowdRise, where she runs flash fundraisers to engage donors in full-circle philanthropy. After working in more than 22 countries, Mallory's efforts have been featured on numerous TV shows and in publications.
—————————————————————————————————————————-
For more information about how keynote entrepreneur speakers like these can impact your event, contact Eagles Talent Speakers Bureau at 1.800.345.5607.
—————————————————————————————————————————-
Known for her business turnaround and brand extension skills, entrepreneur, speaker, and media personality Amilya has built almost a dozen multi-million-dollar companies. As a speaker, Amilya draws heavily on her own incredible life experience to teach others how to break the boundaries holding them back in business and in life.
7. Dr. Randal Pinkett
Dr. Randal Pinkett has established himself as an entrepreneur, speaker, author and scholar, and as a leading voice for his generation in business and technology. He is the founder, chairman and CEO of BCT Partners, a multimillion-dollar management consulting, research and evaluation, information technology, and data analytics firm. Dr. Pinkett has received many awards for business and technology excellence, and has been featured on nationally televised programs.
Luke Williams is globally recognized as an authority on innovation leadership. He works with different organizations to help create new products and services, and transform organizational processes and behaviors. In addition to this, Luke is also professor of Innovation and executive director of the Berkley Entrepreneurship Center at New York University's Stern School of Business, and a best-selling author of the book, Disrupt: Think the Unthinkable to Spark Transformation in Your Business. 
9. Ty Bennett
When Ty was 21 years old, he started a business and built it to over $20 million in annual revenue while still in his twenties. Currently, as founder of Leadership Inc. Ty has helped develop over 500 sales managers globally with sales and leadership in 37 countries. In his talks, Ty uses the power of influence and storytelling to provide audiences with tangible techniques that will increase their influence and their impact as leaders and as salespeople.
10. John Hall
As co-founder and CEO of Influence & Co., John Hall is a very successful businessman. He has also founded other businesses, which has led him to be recognized by Forbes as the "#1 Keynote Speaker For Digital Trends" and also receive the EY Entrepreneur of the Year Award. John's passion for sharing his insight, experiences, successes, and failures helps others become better professionals.
—————————————————————————————————————————-
For more information about how keynote entrepreneur speakers like these can impact your event, contact Eagles Talent Speakers Bureau at 1.800.345.5607.
—————————————————————————————————————————-